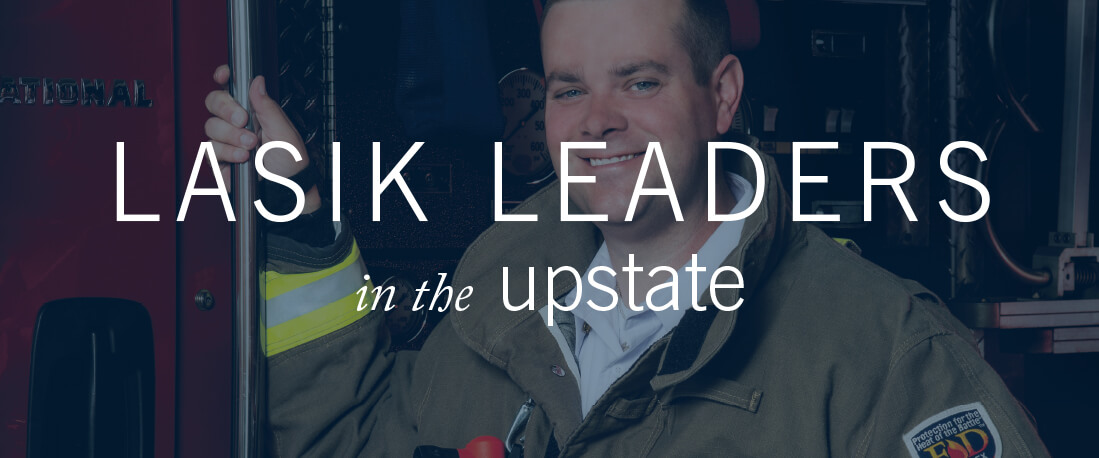 Clemson Eye is a well‑respected leader in vision correction surgery, having treated more than 15,000 Upstate patients to freedom from glasses and contacts.
Call about LASIK Monday – Friday 8:00am-5:00pm
Most Advanced, Fastest Lasers for your eye care needs.
LASIK Hours: M-F 8am-5pm
We use the most advanced laser refractive system available today.
Some centers offer older technology and possibly somewhat lower prices. But the newer technology we use solves problems that earlier technology simply can't, such as dry eye, astigmatism and night vision issues. Our eye surgeons use the best technology and techniques because it gives our patients the best visual results.
The ability to see better after laser vision correction at Clemson Eye has motivated patients to explore new opportunities personally and professionally.
Experience You Can Trust
LASIK on the Frontlines
ASA/PRK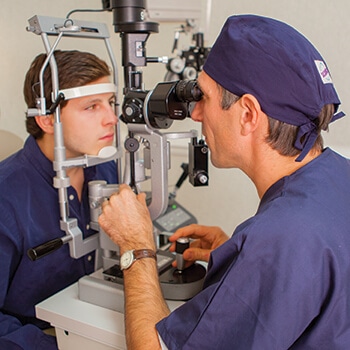 Experience You Can Trust
Clemson Eye has been a leading provider of LASIK for Upstate residents for more than 15 years. Our eye doctors and medical team provide our patients with the best experience, technology and visual results possible.
Clemson Eye surgeons are American Board Certified Ophthalmologists and together have performed more than 50,000 LASIK, cataract and microsurgical procedures. Our LASIK clinic is located in Greenville, but you can have your pre- and post operative examinations at any of Clemson Eye's convenient locations in Greenville, Anderson, Easley and Clemson.
The freedom experienced since LASIK is amazing! It's the simple things in life like focusing on the clock, wearing sunglasses, and reading street signs. I can't wait to use our pool this summer because finally I don't have to worry about getting splashed by the kids or swimming in fear of losing a contact. After being in glasses for over 20 years, it's incredible!

Courtney Whiten,
Clemson Eye LASIK Patient
LASIK on the Frontlines
LASIK outcomes have been overwhelmingly positive. Most military patients see 20/20 or better after the procedure without corrective glasses or contact lenses, and the rate of complications has been very low.
In another study, 100% of pilots and other aircraft personnel from the U.S. Navy and U.S. Marine Corps who underwent custom (wavefront-guided) LASIK attained 20/20 uncorrected vision within two weeks after surgery.
When questioned about their satisfaction one month after surgery, 95 percent of these patients said the procedure made them more effective in their roles, and 100 percent said they would recommend LASIK to other aviators.
Watch LASIK on the Frontlines, to learn how NASA and the Department of Defense have extensively adopted LASIK for their special forces.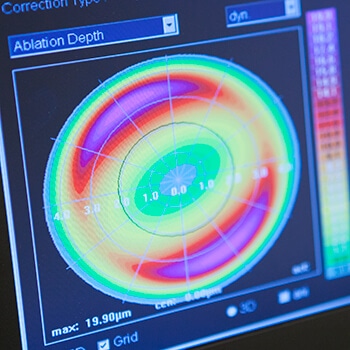 ASA/PRK
ASA (advanced surface ablation), also known as PRK (photorefractive keratectomy), was the most popular refractive procedure before LASIK entered the medical field. Both ASA and LASIK are considered "laser eye surgery," but the procedures are slightly different.
ASA is accomplished with an Excimer laser, which uses a UV beam to quickly and precisely remove minuscule bits of tissue from the cornea to reshape it, refocus light on the retina and restore your vision. The procedure takes only minutes.
ASA patients, however, take longer to recover than LASIK patients. They usually require days or sometimes weeks. ASA can be a good alternative for those not considered good LASIK candidates, for example those with thin corneas. ASA and LASIK outcomes are similar. Most Clemson Eye patients achieve 20/20 or better vision with ASA or LASIK.
For more information call 864-297-8777 today or click here to schedule an appointment.