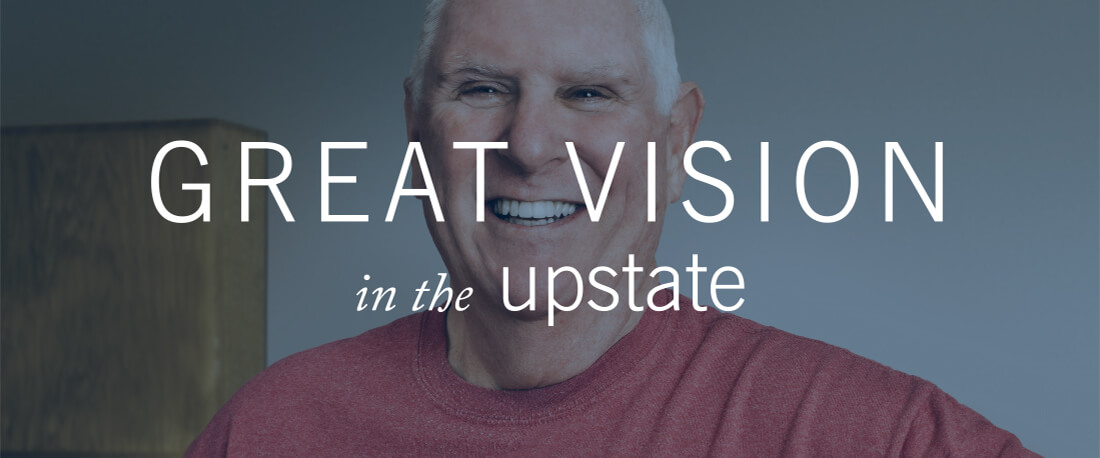 When your eye doctor says you have a cataract that should be removed, there is no reason to be fearful.
Cataract surgery is one of the most commonly performed and safest surgical procedures in the United States.
It is a 10‑to‑15-minute out‑patient procedure, with most patients returning to their normal activities the next day. The vast majority of patients who have cataract surgery – 99.5% – report no complications from their surgery. Inflammation is a rare possibility. But if it does occur, it is treatable.
Understanding what a cataract is, how the procedure works, and your surgical options will help you feel more comfortable through the journey to treat your cataract. The greatest benefit to having your cataracts treated is vastly improved vision. Something we all value, at any age.
Defining Cataracts
Signs of Cataracts
Surgery is Only Treatment
Basic Cataract Surgery
Advanced Cataract Surgery
Defining Cataracts
Cataracts are a clouding of your eye's natural lens. They slowly develop over time, when proteins in the lens start to clump together, blocking light and causing blurry, dull vision. About 24 million Americans have cataracts. They typically start to develop by age 60, but they can start earlier, as one in six people over age 40 has a cataract.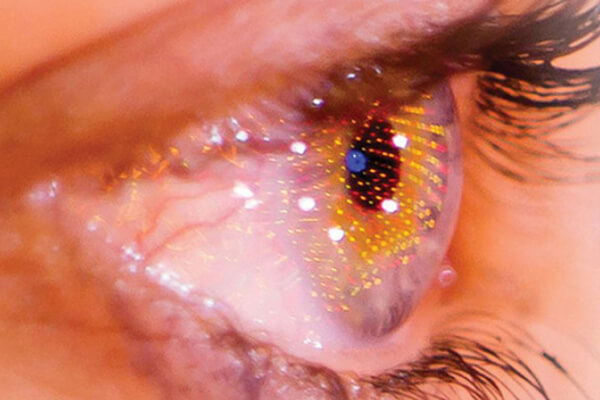 Signs of Cataracts
Because cataracts generally do not cause pain, redness or tears, people often don't even realize they are developing them. Left untreated, however, they will lead to blindness. Here are the signs you may be developing a cataract:
Blurred vision, double vision, ghost images, halos, or you sense a "film" over your eyes.
Lights seem too dim to see close-up, or night driving is difficult.
Colors are dull / not as vibrant as they used to be.
New prescriptions for eyeglasses don't improve your vision.
If you're having difficulty going about daily activities, such as reading or driving, because of blurred vision then you may have a cataract. This is the time to call Clemson Eye to book an eye exam. We generally recommend an annual eye exam for everyone to ensure ongoing visual health. But if you are experiencing any of these signs or notice any changes in your vision, book an eye exam immediately.
Surgery is Only Treatment
Surgery is the only known treatment for cataracts, and two things happen during the surgery. Your clouded lens is removed and an intraocular lens (IOL) is implanted. The lens requires no care and simply becomes a permanent part of your eye. You don't see or feel the new lens.
Surgical Options
At Clemson Eye, our eye surgeons perform traditional, basic cataract surgery and bladefree laser cataract surgery using fast, highly precise laser suites, calibrated through specialized computer-guided software.
Cataract Surgery
Overview of cataract surgery, laser-assisted cataract surgery and lens implant options.
Basic Cataract Surgery
Basic cataract surgery involves a small incision in the cornea. This is done by the eye surgeon using handheld blades. The surgeon then removes the diseased lens and implants a monofocal lens. The monofocal intraocular lens (IOL) clears your vision at a single focal point. It cannot correct astigmatism or other existing refractive errors. Traditional cataract surgery is one of the most routinely performed surgeries, and is safe with effective outcomes when performed by a skilled surgeon. This treatment is covered by Medicare and most health insurance plans. However, if you wore eye glasses before your basic cataract surgery, you will still need them after the surgery.
More on Advanced Lens Options
Advanced Cataract Surgery
The eye surgeons at Clemson Eye were among the first in the country to perform laser-assisted cataract surgery with premium lens implants. To do this, they use the most advanced laser-guided surgery systems available today. Laser cataract surgery results in much more precise incisions, less stress on the eye and less damage to the eye's delicate tissues. The highly customized procedure involves a tiny 2.2 mm stitch‑less laser incision and the replacement of the diseased, cloudy lens with a clear lens implant. Using the FDA-approved LenSx® laser, Clemson Eye surgeons create incisions that are up to 10 times more precise than manual incisions. During the 15-minute surgery, patients are comfortably awake and experience clear vision during a quick recovery. The precision and customization of laser cataract surgery is perfectly suited to patients seeking an improved visual outcome through an advanced lens implant. There are different types of advanced intraocular lens implants that can correct nearsightedness, farsightedness and/or astigmatism during the same cataract removal procedure. Clemson Eye now offers the Ora System with VerifEye+ technology to cataract patients. The Ora system assesses the patient's eye during the cataract procedure to more accurately determine the lens implant power and visual correction. The outcomes generated are used to improve surgries for future patients. Ora offers Clemson Eye patients the most advanced cataract surgical technology available in America. Through laser cataract surgery with premium lenses, we can deliver the best possible visual outcomes for our cataract patients. Regardless of their age, Clemson Eye patients enjoy excellent restored vision, whereby they are entirely free of or much less dependent on eye glasses. A portion of the cost of laser cataract surgery and advanced lens implants is covered by Medicare and most health insurance plans. However, an additional payment is required. If you're a Clemson Eye patient, you have the option of 24‑month, 0% payment plans. Our eye surgeons always take the time to discuss the best possible surgical solutions for your visual health and individual situation. Drs. Joe Parisi, Brian Johnson and Don Glaser together have performed over 20,000 cataract operations, restoring lost vision and function for patients. They all offer basic and advanced laser cataract surgery, with monofocal or advanced lens implants.
More on Advanced Lens Options
For more information call 855-654-2020 today or click here to schedule an appointment.