Eyewear Expertly Made for You
Clemson Eye Optical Shops are located in our Anderson, Clemson, Easley, Greenville, Simpsonville and Saluda clinics. We are committed to providing you with the highest quality eyewear and contact lenses available, at the best price.
We stock only superior frames and lenses and test them all for quality, durability, and usability. We also employ leading-edge technology to grind your lenses and assemble your eyewear, ensuring accurate and excellent visual results for you every time.
At Clemson Eye, we guarantee your satisfaction and provide glasses and contact lenses to suit your budget or personal style.
---
---
More Selection
Eyewear comes in a wide variety of styles and materials. Because no frame, lens, or contact lens works for everyone, we carry an extensive collection of the most fashionable and well-made frames, lenses, and other eyewear products available today. With our expertise, wide selection, and comfortable environment, you are guaranteed to find the eyewear that meets your needs.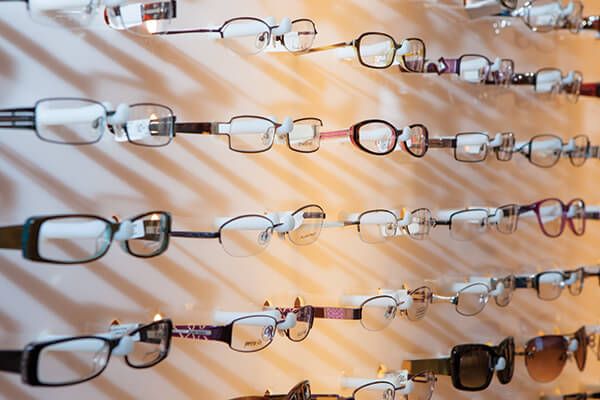 ---
More Service
Our highly experienced eyewear professionals work directly with your doctor to meet the exact specifications of your prescription. Through this close optician-doctor relationship, we are able to provide a level of quality and service that assures your proper vision correction and eye care. They will also help you select eyewear that fits comfortably and looks great.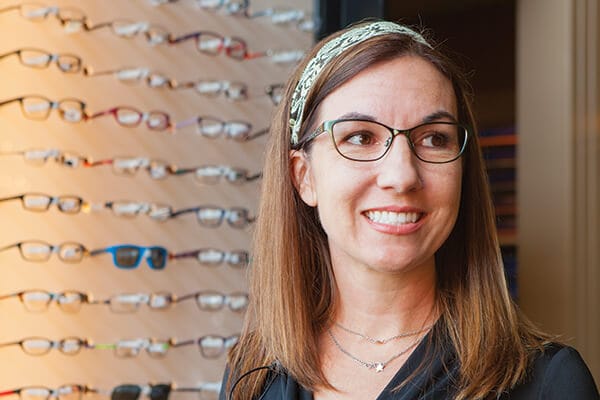 ---
More Effective
Selecting the best frames and lenses or contact lenses is an important lifestyle decision. That's why we ask that you complete a lifestyle questionnaire prior to seeing our doctors. These ten short questions enable the doctor to prescribe the best lenses to help you see clearly. Then, using the highest quality materials, we work closely with our doctors to ensure that our lenses match their exact specifications for you, unlike at other retail stores where lesser quality lenses are often sold. Along with your doctors, our experienced staff is committed to your complete satisfaction.
Clemson Eye Gift Cards
Give the gift of vision, aesthetics or optical. What better gift than a Gift Card from Clemson Eye! Pick up yours at any of our convenient locations or call 855‑654‑2020.
Contact us today!
---
You are always welcome to call or email us with your eye-wear questions or to re-order your contact lens prescription. optical@clemsoneye.com
All major credit cards accepted.
Anderson
2011 E. Greenville St.
Anderson, SC 29621

Monday-Friday
By Appointment
Tel: (864) 622-5000
Fax: (864) 622-5020

Clemson
931 Tiger Blvd.
Clemson, SC 29631

Monday-Thursday
8:30 a.m. – 5:30 p.m.
Friday 8:30 a.m. – 5:00 p.m.
Tel: (864) 654-6914
Fax: (864) 654-3275
Easley
15 Southern Center Court
Easley, SC 29642

Monday-Thursday
8:30 a.m. – 5:30 p.m.
Friday 8:30 a.m. – 5:00 p.m.
Tel: (864) 855-6500

Greenville-Halton
One, Halton Green Way,
Greenville, SC 29607

Monday-Thursday
8:30 a.m. – 5:30 p.m.
Friday 8:30 a.m. – 5:00 p.m.
Tel: (864) 987-0034

Greenville-Pelham
360 Pelham Road
Greenville, SC 29615

Monday-Thursday
8:30 a.m. – 5:30 p.m.
Friday 8:30 a.m. – 5:00 p.m.
Tel: (864) 268-1000
Saluda
503 West Butler Ave.,
Saluda, SC 29138

Tel: (864) 445-210
Simpsonville
273 Harrison Bridge Road
Simpsonville, SC 29680

Tel: (864) 967-8582
For more information call 855-654-2020 today or click here to schedule an appointment.