Range of Focus Lens Implants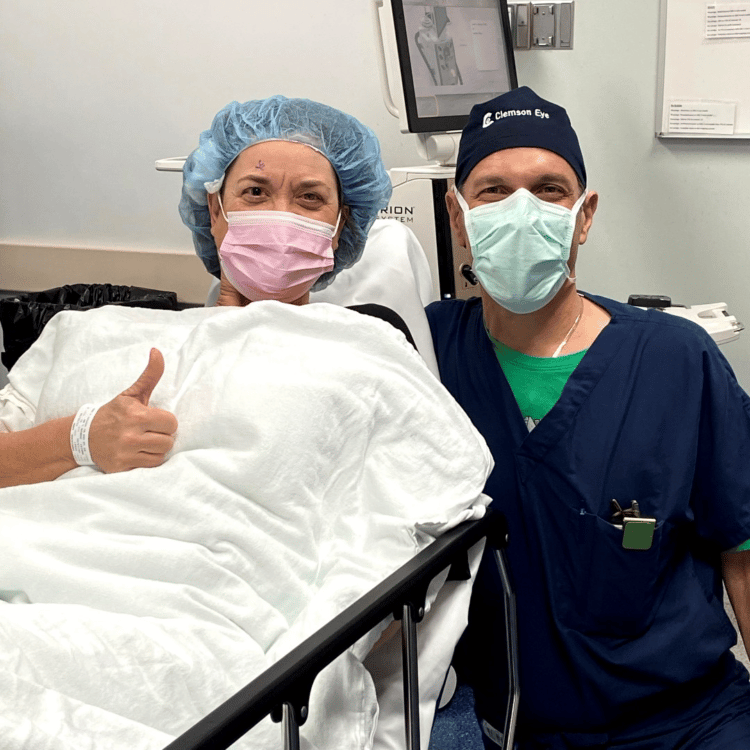 Range of Focus Lens implants have been designed to improve vision at all distances – up close, far away, and everything in between. These advanced intraocular lenses give cataract patients a chance to live free of their glasses. Range of Focus Lens implants, such as the PanOptix, Vivity, and Apthera intraocular lenses (IOL), can restore your ability to read the newspaper, sew, play cards, and drive. These Range of Focus Lens implants allow cataract patients the opportunity to see many other things near and far without the hassle of reading glasses, bifocals, progressive lenses, or contact lenses.
Recent changes to Medicare and Insurance regulations allow cataract patients to choose a new lens that provides a range of vision unlike the older single‑vision lens implants called "monofocal lenses".
With monofocal lens implants, there is a high likelihood you will need glasses for most activities after your cataract surgery, certainly for reading and near work. This means you will also continue to have the replacement cost of glasses through the years.
Medicare and Insurance allows you to pay directly for an upgrade to a range of focus lens, while still covering the standard costs associated with basic cataract surgery. During your consultation with Clemson Eye, our surgeons will determine if you are a candidate for a range of focus lens. Candidacy depends upon your general eye health and amount of refractive error.
Dr. Parisi was among the first surgeons in Upstate South Carolina to implant range of focus lenses in cataract patients. He considers them to be one of the best recent advances in lens technology.