Your Eye Health is Our Primary Concern
Our American Board Certified Doctors are well-respected leaders in medical and surgical eye care.
We accept most health plans and pride ourselves on achieving great outcomes and high patient satisfaction levels.
---
Read All About Our Optometrists
---
Sara Bopp, OD
Dr. Sara Bopp was born in Bonne Terre, MO and has lived in seven different states throughout the Midwest and Southeast. After finishing high school in suburban Chicago, she attended Southeast Missouri State University. While in college, she began working part-time for an optometrist. That experience, along with her history of severe myopia, solidified her plan to attend optometry school.

Dr. Bopp graduated from Southern College of Optometry in 1990. While in school, she was a member of Omega Delta Optometric Fraternity and received the Ciba Vision Contact Lens Achievement Award. Always active, she participated in intramural basketball and volleyball and played four years of Memphis city league softball.

After graduation, Dr. Bopp moved to the Upstate to be closer to her parents. She opened her private practice in Simpsonville in 1995. She enjoys the variety of seeing patients of all ages for routine and medical eyecare. Dr. Bopp remained a small business owner in solo practice for 23 years, and is now excited to be part of the progressive Clemson Eye team. She feels this new opportunity will allow her to focus on the part of optometry she really loves, patient care.

Dr. Bopp resides in Simpsonville with her husband, Ed, and their dog, Frosty. They have adapted to life as empty nesters, and enjoy visits from their three children, Furman football, and an ever-increasing obsession with golf. Dr Bopp is co-social director of Greenville Splash Masters Swim Team, and swims with the group three to four mornings a week before work.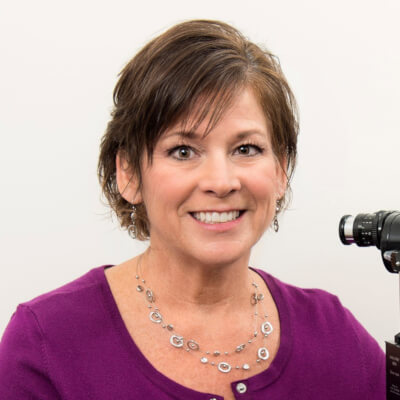 ---
Eric W. Brown, OD
Dr. Eric W. Brown, (Optometrist) was born in central Illinois. At Indiana University (IU) in three years, he obtained a Bachelor of Science in biology. While in undergraduate studies, Dr. Brown conducted research at the IU School of Medicine, Pharmacology Department. He wrote and defended an honors thesis on the pharmacokinetics of diabetic liver function. Dr. Brown is a member of Pi Kappa Phi fraternity and was social chairman as an undergraduate. He participated in various intramural sports and philanthropic activities to raise money for PUSH America.
Dr. Brown attended the Indiana University School of Optometry and earned his doctorate in 1998. His externships were at Omni Eye Services of Atlanta, a busy referral center for the metro area, and also at Aran Eye Associates in Miami, FL. He trained with cataract, vitreoretinal, refractive, corneal surgeons, as well as glaucoma and diabetic specialists. Dr. Brown has been a member of the American Optometric Association since 1994 and the South Carolina Optometric Association since 1998. He is also a past president of the Piedmont Optometric Society in upstate South Carolina.
Dr. Eric W. Brown relocated to Greenville in 1998. He has practiced with corporate and private optometrists and ophthalmologists. In 2000, Dr. Brown started working with Spectrum Eye Center. He is certified to use the VISX Customvue Aberrometer to calculate high and low order refractive errors. He is a certified VISX Laser Operator and is also experienced and certified to assist with the Intralase femtosecond laser. In his ten years at Spectrum, Dr. Brown has participated in over 10,000 LASIK and refractive procedures. He continued comanaging and practicing primary eye care and joined Clemson Eye in August 2009. Dr. Brown enjoys primary and family eye care, specialty contact lenses, working with surgical patients, and ocular disease.
Dr. Brown lives in Simpsonville with his wife and sons. He enjoys the outdoors with his dog and boys, fishing, riding motorcycles, and life with family and friends. He and his family are active members of St. Mary Magdelene Catholic Church.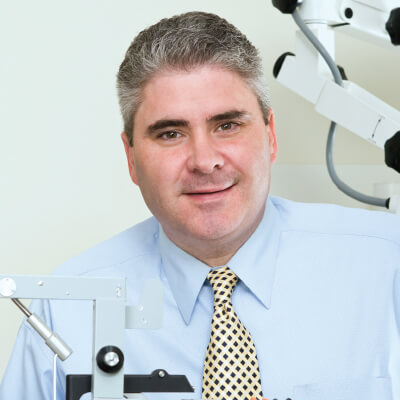 ---
Kara Jo Dodgens, OD
Dr. Kara Jo Dodgens (Optometrist) focuses on pediatric eye care, eye exams, eyewear and laser vision correction. Appointments are readily available with Dr. Dodgens in our Clemson, Easley and Anderson clinics.
Dr. Kara Jo Dodgens grew up in Easley, SC. In 2003, she graduated Cum Laude with her Bachelor of Science degree in Biology at the University of South Carolina, where she was awarded Outstanding Biology Major by her faculty.
She attended the Birmingham School of Optometry at the University of Alabama, where she obtained her Doctorate of Optometry in 2007. Dr. Dodgens was awarded the 2007 Award for Excellence in Low Vision and was a member of the Beta Sigma Kappa International Optometric Honor Society. Working with the Fellowship of Christian Optometrists, she enjoyed several optometry mission trips to provide eye care in Nicaragua, Mexico and Honduras.
Dr. Dodgens moved back to the Upstate in 2007 and practiced in private practices in Anderson and Greenwood, SC. She is a member of the American Optometric Association, the South Carolina Optometric Physicians Association, and member and past president of the Piedmont Optometric Society.
Dr. Dodgens lives in Anderson, SC, with her husband and young son. She is a member of St. Andrew United Methodist Church in Easley, and enjoys hiking with her dog, reading and sewing.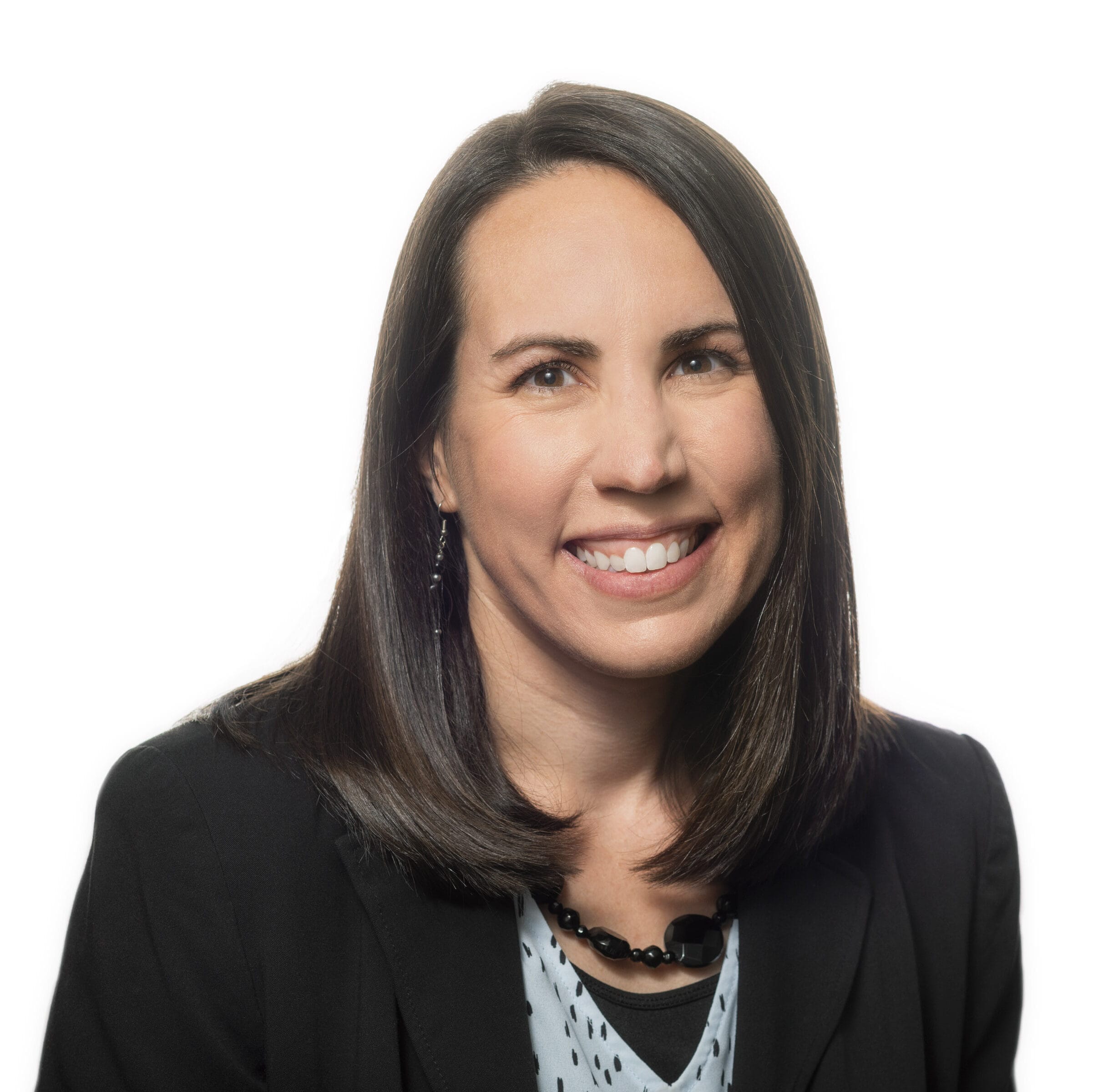 ---
Samuel D. Garrett, OD
Dr. Sam Garrett has been an optometrist in Greenville, SC for 35 years and has practiced a full scope of Optometry including: eye exams, all types of contact lenses (including astigmatic, presbyopic, gas permeable, and all types of daily wear). Dr. Garrett has over 20 years of cataract comanagement experience and also laser vision correction pre and post op experience. He also regularly treats red eye problems and various infections. Dr. Garrett sees patients in our Anderson office, which is very close to Greenville.
Dr. Garrett was born and raised in Spartanburg, SC and in 1976 graduated from University of South Carolina, with a BS in Pharmacy. He took a position as a staff pharmacist at Greenville Memorial Hospital for 1-1/2 years before attending Southern College of Optometry in Memphis, TN. While in Memphis, Dr. Garrett worked part-time as a pharmacist in several hospitals and virtually every Walgreens in town.
In 1982, upon graduation, returning to the upstate of South Carolina was important for Dr. Garrett. This is where he began his lifelong career with all types of wonderful and deserving patients. He is very appreciative of the people in the Upstate for their loyalty and friendship toward him and his family.
Over the years, Dr. Garrett has been a supporter and Board member for The Meyer Center for Special Children, active with St. Pauls Church, as well as an active participant and host with search ministries. When not at work, he enjoys virtually anything outdoors including hunting, fishing, yard work, and a little golf. He also is in charge of a family tree farm in Laurens county.
Dr. Garrett lives in Greenville with his wife and has one daughter who is a Spanish teacher at JL Mann. Faith, family, and friends are very important and honesty and integrity serve as a life guide.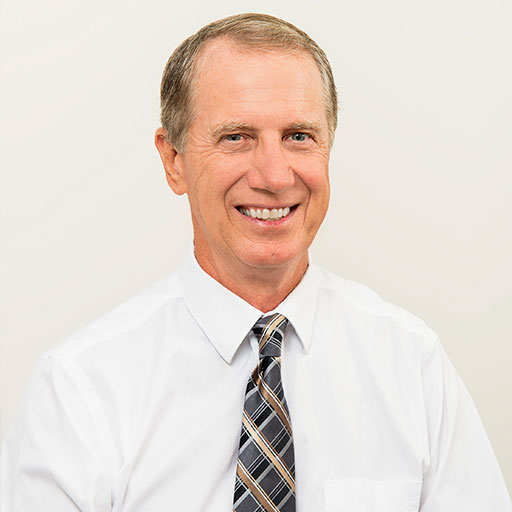 ---
Daniel Haas, OD
Dr. Daniel Haas brings 36 years of clinical Optometric experience to Clemson Eye including: comprehensive exams for all ages, contact lens care with a special interest in bifocal and astigmatism corrections, cataract and laser vision correction co-management, and treatment of eye disease and glaucoma. Dr. Haas sees patients in our Greenville Halton Green Way office and our Simpsonville clinic located at 273 Harrison Bridge Road between I-385 and Fairview Road.
Dr. Haas is an Ohio native and 1983 graduate of The Ohio State University College of Optometry where he was a member of the Epsilon Psi Epsilon Optometry Service Fraternity, editor of the Optometry College newsletter, and took Optometry service trips to Venezuela and Peru. He worked for several private practices and the Ohio State Reformatory of Women until 1987 then started ProCare Vision Center franchises that were later renamed Professional Vision Services in Urbana and Bellefontaine Ohio. In 2002, he sold his Ohio practices, worked as a clinical instructor at Ohio State then relocated his family to Greenville, SC. Dr. Haas had Optometry leases at the Greenville Sam's Club then the Simpsonville Walmart from 2003 until 2011. He then moved his office to the Greenville EyeMart before combining it with Clemson Eye in the spring of 2019.
Dr. Haas is a career long member of the American Optometric Association, past member of the Ohio Optometric Association, and current member of the South Carolina Optometric Physician Association and Piedmont Optometric Association. He also served on the TLC advisory board in Ohio.
Terry and Dan Haas enjoy 36 years of marriage and are blessed by 3 children and 2 grandchildren. Dr. Dan is a member of St. Mary Magdalene Catholic church and the Knights of Columbus, and is a passionate vegan cook and educator of the health advantages of a plant based, whole food lifestyle. He is an accomplished photographer who volunteered for Mauldin High School and University of South Carolina bands when his children marched. Dr. Haas is also an exercise enthusiast who enjoys boating, waterskiing and kayaking.
"I'm thrilled to be a part of Clemson Eye and look forward to working with the best vision care practice in the Upstate" -Dr. Haas.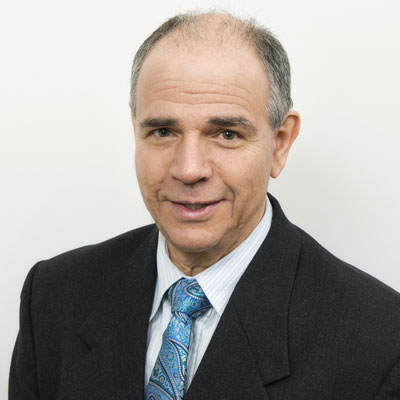 Amy E. LaCroix, OD
After graduating from Southside Christian School in Simpsonville, South Carolina, Dr. Amy E. LaCroix received her Bachelor of Science degree in biology from Presbyterian College in Clinton, South Carolina where she graduated Summa Cum Laude. Dr. La Croix continued her education at the University of Alabama at Birmingham School of Optometry where she earned her Doctor of Optometry degree.
Dr. LaCroix's clinical experience includes an internship at the VA Hospital in Birmingham, Alabama where she assisted with the treatment of patients with glaucoma, diabetic eye disease and macular degeneration. Dr. LaCroix also specializes in pediatric eye care and has extensive training in pediatric vision. She returned to the upstate in 2012 to practice full-time.
In her spare time, Dr. La Croix enjoys traveling, spending time with her family and CrossFit.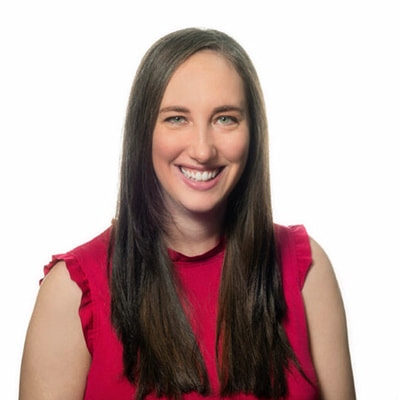 ---
Nancy A. Mahlie, OD
Dr. Nancy A. Mahlie (Optometrist) was born in Fort Worth, Texas. She attended college on the Regent's Scholarship at the University of North Texas in Denton, where she pursued her research interest in biological neural networks. In her junior year, she received a highly competitive scholarship to the University of Texas Health Science Center to work on research involving fetal lung development. In 1988, she graduated Magna Cum Laude from UNT and was voted most Outstanding Female Senior in Biology by her professors.
Dr. Mahlie attended graduate school at the University of Houston (UHCO), where she obtained her Doctorate of Optometry in 1992. She trained at a large, well-respected referral facility in the New Orleans area, EyeCare Associates of Metairie. She then did a second internship at Fort Lee, Virginia, where she worked in primary eye care and contact lenses at the base hospital. After graduation from UHCO and completion of her internships she moved back to the north Texas area to work in the largest private practice network in the Dallas-Fort Worth area.
Dr. Mahlie relocated to Greenville, SC in 1996, where she worked for two years as a laser vision patient consultant at TLC and continued to pursue her interest in difficult contact lens fittings and general optometry. She joined Clemson Eye in 2003. She has been a member of the American Optometric Association since 1989.
Dr. Mahlie lives in Greenville where she is an active member of the Palmetto Skiing and Outing Club. She is an active contra-dancer with Harvest Moon Folk Society. She also enjoys hiking, kayaking, and attending various performing arts and cooking Mexican and vegetarian food.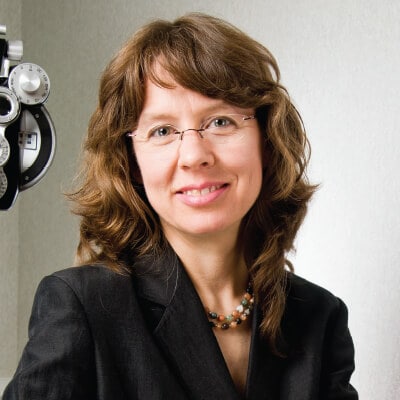 ---
William Milford, OD
Dr. William Milford graduated from Southside Christian School in 1984, University of South Carolina at Spartanburg with a Bachelor of Science Biology, and Southern College of Optometry in 1993 with his Doctorate of Optometry. Dr. Milford has practiced at the Anderson Eye Care Center since September of 1998.
He was born and raised in Greenville, SC and currently resides in Anderson with his wife Vicki, to whom he has been married to for over 25 years. They have four daughters, Anna, Olivia, Ella, and Meredith. He and his family have been members at New Covenant Church for over 20 years.
Dr. Milford enjoys spending time with his family at the beach, lake, or basically doing any outdoor activity. He is grateful for the many patients who have allowed him to be their Optometrist and looks forward to continuing to provide eye care for the Anderson community.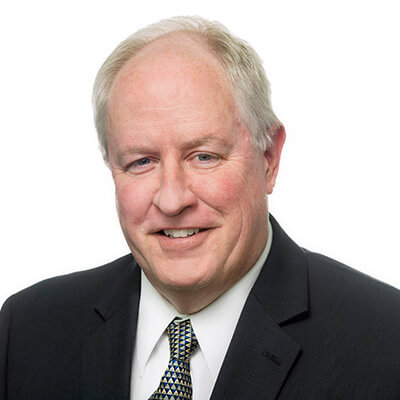 ---
Mason Munn, OD
Dr. Munn graduated Summa Cum Laude from the University of Hartford with a Bachelor of Science degree in Health Science and a minor in Biomedical Engineering. He then completed his optometric education with honors at The New England College of Optometry in Boston, MA. After graduation, Dr. Munn completed a residency specializing in ocular disease at Omni Eye Services of New Jersey.
For the past three years, Dr. Munn has worked in primary care optometry, providing comprehensive eye examinations, contact lens fittings, and management of ocular disease.
He is a member of the American Optometric Association.
Dr. Munn and his family enjoy living in Upstate South Carolina.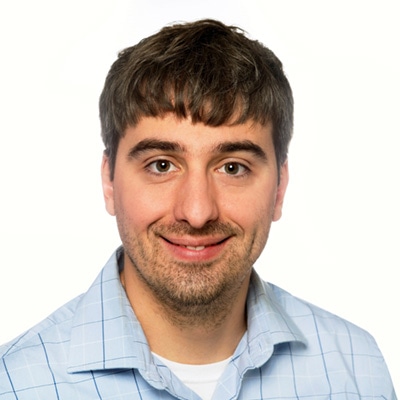 ---
Diviyesh Patel, OD
Dr. Patel received his Optometry degree from the University of Alabama-Birmingham (UAB). After graduation Dr. Patel practiced in Simpsonville, SC. He completed his internship under the direct supervision of Dr. S Jacob Montgomery, MD and Dr. H Keith Riddle, MD in early 2015 after joining their former Montgomery & Riddle Eyecare practice full time. He is a member of the American Optometric Association, the Piedmont Optometric Society as well as the South Carolina Optometric Physicians Association. Dr. Patel is the primary ophthalmic provider in Saluda, SC.
Dr. Patel is a native of Union SC where he enjoys hunting, kayaking and spending time with his family.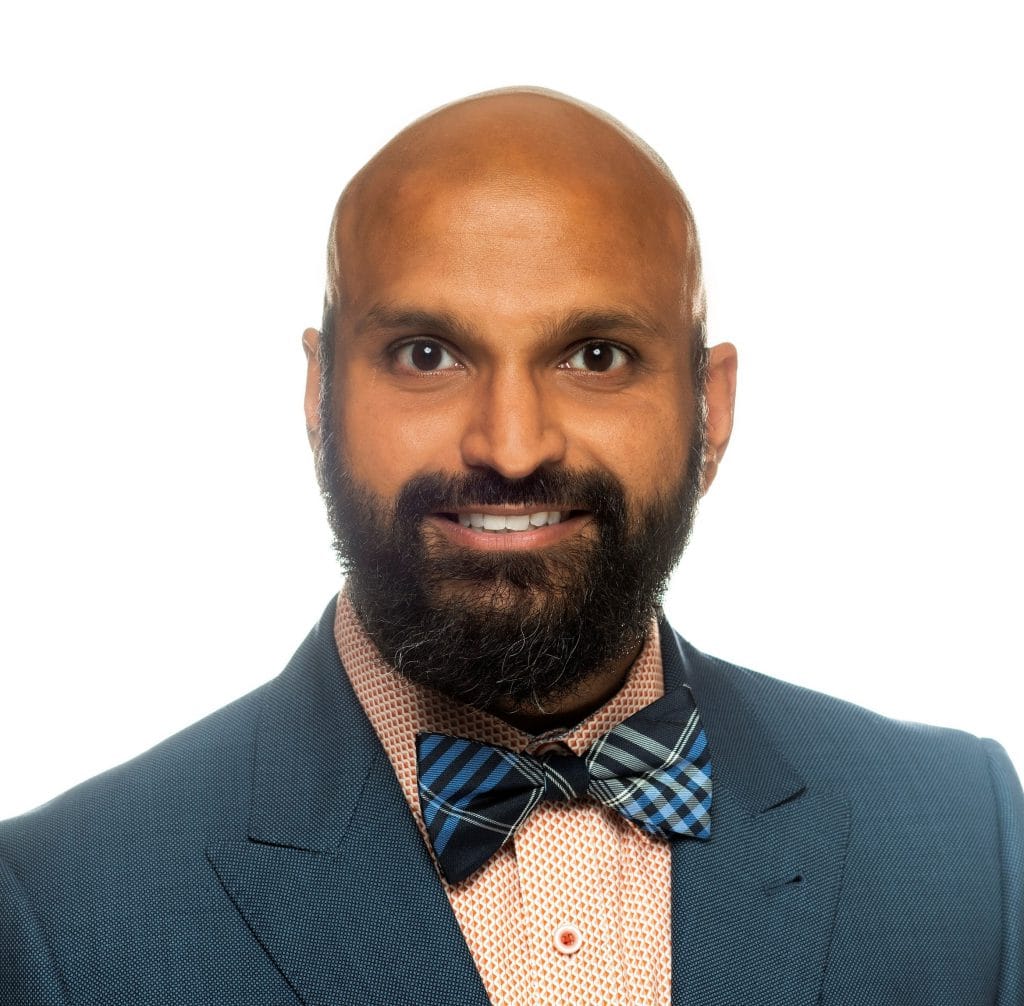 ---
Kenneth Sawyer, OD
Dr. Kenneth Sawyer was born in Charleston, SC. He graduated with a Bachelor of Science in biology/pre-med at the University of Cincinnati and then pursued an Optometry degree and graduated with honors from Nova Southeastern University College in Ft. Lauderdale, FL.
While at Nova Southeastern, he became proficient with conversational Spanish and was president of the local optometric Honor Society club, Beta Sigma Kappa (BSK), where he ran mock clinic drills for fellow class members. Externship experience was spent at Commonwealth Eye Assoc. in Lexington, KY, one of the busiest surgery/referral/comanagement centers in KY. It is here where extensive cataract preoperative, post-operative and referral optometry lessons were learned.
Dr. Sawyer has over 10 years' experience in LASIK, having worked closely with Dr. Vince Marino at LASIKplus in Cincinnati. Dr. Sawyer says "it's thrilling to share in the experience of new found vision that patients enjoy after undergoing this transforming procedure." Board Certified by the National Board of Examiners of Optometry, Dr. Sawyer also enjoys difficult to fit contact lenses, (scleral, keratoconus, etc.). Ken Sawyer, OD, was especially excited, after 14 years of practicing optometry, to join a progressive eye care leader, like Clemson Eye. He works closely with our team of doctors to deliver the very best care.
When Dr. Sawyer is not in the office, he enjoys spending time with his wife and three daughters. He is very interested in all things fitness, as well as being outdoors as much as possible. He and his family have a genuine love for all animals, but are specifically enamored by their horses and all things equestrian. Dr. Sawyer and his family are looking forward to relocating to the Upstate, where they are going to take a shot at farm life.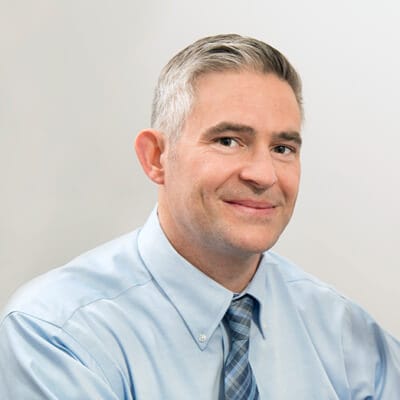 ---
Matt Stolz, OD
Matt is an optometric Fellow of the Academy of Optometry who went to The Ohio State University for undergrad and Optometry school at Nova Southeastern. He trained at Bascom Palmer in Miami and completed his residency at the Greenville VA.
Dr. Stolz practices full-scope optometry including eye exams, refractive care, various eye infections, medical evaluations, and comprehensive contact lens fittings.
Dt. Stolz has been back in Greenville for 7 years now, and loves rediscovering the town he grew up in with his wife, Amanda, and dog, Sophie.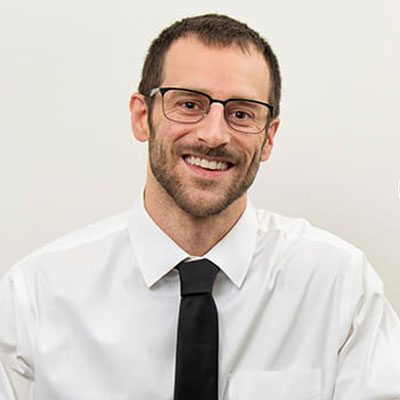 ---
Justin Surratt, OD
Dr. Surratt was born and raised in Rock Hill, SC, receiving his Bachelor of Science in genetics from Clemson University in 2009. Dr. Surratt attended the University of Alabama at Birmingham School of Optometry and earned his doctorate in 2013. His internship was at the University of Alabama School of Optometry where he saw patients in primary care, pediatric, binocular vision, cornea, contact lenses, low vision rehabilitation and ocular diseases. While there, he screened approximately 1,000 pediatric and geriatric patients for community vision services and low vision patients from the Alabama Institute for the Deaf and Blind.
Dr. Surratt was awarded the United States Air Force Health Professions Scholarship while attending the University of Alabama at Birmingham. He earned his laser certification, and injections and minor surgical procedures certification during this time as well.
After graduating from UAB, Dr. Surratt relocated to Colorado in 2013 to become an optometrist for the United States Air Force, USAF Academy, spending extensive time in both the Medical Group and Cadet optometry clinics. Dr. Surratt managed cataracts, glaucoma, post-refractive surgery patients, diabetic retinopathy, retinal detachments and dry eye in the arid Colorado climate.
As the Element Chief of the Cadet Clinic, Dr. Surratt performed Initial Flying Class Physicals on over 1,000 cadets and managed aeromedical cases relating to defective stereo and color vision. Dr. Surratt continued on to the optometry concussion clinic where he examined injured NCAA student athletes and coordinated their vision therapy, resulting in an expedited return to playing action.
On the weekends, Dr. Surratt worked at Rocky Mountain Eye Care in Colorado Springs, gaining experience with cataracts, glaucoma, and diabetes. In 2015 Dr. Surratt was awarded Company Grade Officer of the Quarter for Squadron from the Air Force.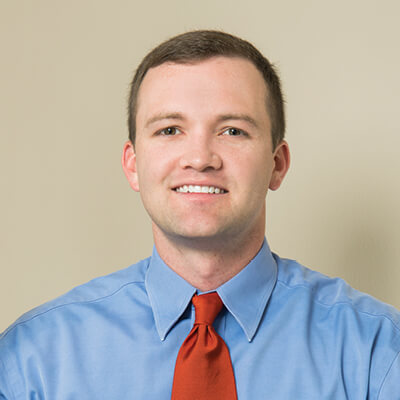 ---
Marion Williams, OD
Dr. Marion K. Williams graduated from Palmetto High School in 1981, Clemson University in 1985 with a Bachelor of Science Zoology, and Southern College of Optometry in 1989 with his Doctorate of Optometry. He is also American Board of Optometry certified. Dr. Williams has practiced in Williamston and Powdersville since August of 1989.
He was born and raised in Williamston and currently resides there with his wife Melissa, daughter Micah and son Matthew. He is a very active member of Calvary Baptist Church as a deacon, active in Men's ministry, third grade Sunday school teacher, choir, and ensemble member.
Dr. Williams also enjoys sports, especially those at Clemson University and Palmetto High School. He also enjoys working in the yard and gardening.
He is grateful for the many patients who have chosen him to be their Optometrist and looks forward to continuing to provide eye care for the Williamston and Powdersville communities.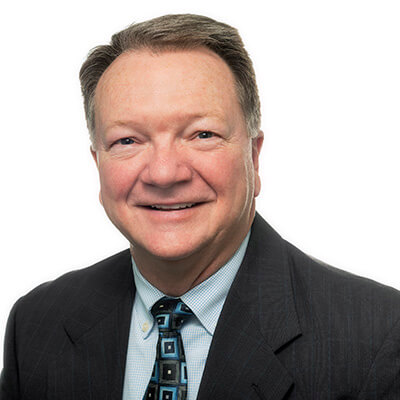 ---
Austin Davis, OD
Dr. Austin Davis grew up in Clarion, Pennsylvania. He attended Slippery Rock University where he received his B.S. in Biology. He received his Doctorate of Optometry from Pennsylvania College of Optometry.
Dr. Davis focuses on primary care optometry, providing comprehensive eye examinations, contact lens fittings, and management of Ocular Disease.
He enjoys working out, hiking, fishing, hunting, camping, and playing sports, especially golf. He volunteered as a high school football coach while in college and would one day like to get back into coaching. He loves to spend time with friends and family, especially his niece Mila.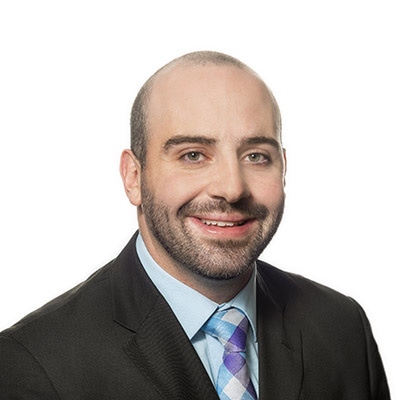 ---
Mitch Loftin, OD
Dr. Mitch Loftin is proud to call South Carolina home. Originally from the Charlotte area, his parents moved to Greenville when Dr. Loftin was three, and later to Easley at age four. Dr. Loftin received his Bachelors in Chemistry at Clemson University in Clemson, SC, and his Doctorate of Optometry at the University of Alabama in Birmingham, AL. He later moved to Iowa where he taught at the University of Missouri for over a decade. Years later, he returned home for good.
Dr. Loftin sees patients of all ages in both our Seneca and Easley offices.
Dr. Loftin enjoys weekends hiking and biking the beautiful Blue Ridge mountains interspersed with frequent trips to see my children and grandchildren. He and his wife Jami also enjoy attending Clemson games, concerts, plays, as well as Lake Robinson and Jocassee kayak trips.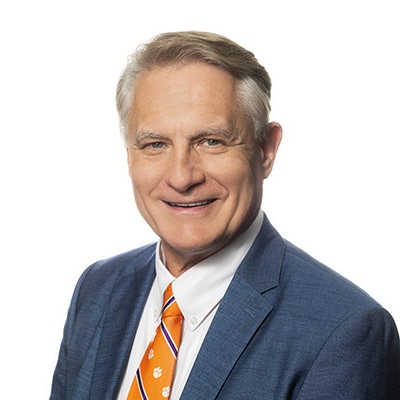 For more information call 855-654-2020 today or click here to schedule an appointment.