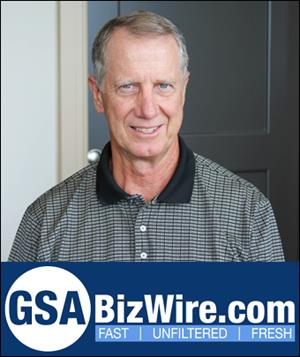 Dr. Sam Garrett Joins Clemson Eye
GSA BizWire, August 1, 2017
Clemson Eye is pleased to announce the addition of Sam Garrett, OD, to our team of doctors. Dr. Sam Garrett has been an optometrist in Greenville SC for 35 years and has practiced comprehensive eye care including: eye exams and fitting of, all types of contact lenses (including astigmatic, presbyopic, gas permeable, and all types of daily wear). Dr. Sam Garrett has over 20 years of coordination of care experience with cataract surgery patients and also laser vision correction (Lasik) pre and post op experience. He also regularly treats dry eye, red eye problems and various infections. Dr. Garrett will be seeing patients in our Anderson office on Highway #81, which is 25 minutes from downtown Greenville.
Dr. Sam Garrett was born and raised in Spartanburg, SC and graduated from the University of South Carolina with a Bachelor of Sciencein Pharmacy. He took a position as a staff pharmacist at Greenville Memorial Hospital for 1 1/2 years before attending Southern College of Optometry in Memphis, TN. Upon graduation from optometry school, Dr. Garrett returned to the upstate of South Carolina where his lifelong career of caring for many wonderful and deserving patients began. He is very appreciative of the people of the Upstate for their loyalty and friendship toward him and his family.
Over the years, Dr. Garrett has been a supporter and board member for The Meyer Center for Special Children, active with St. Paul's Church, and hosting Search Ministries. When not at work he enjoys virtually anything outdoors including: hunting, fishing, yard work, and golf. He also is in charge of a family tree farm in Laurens County. Dr. Garrett lives in Greenville with his wife, Brenda, and has one daughter who is a Spanish teacher at J.L. Mann School. Faith, family, and friends are very important and honesty and integrity serve as a life guide for him.
Clemson Eye has been a leading provider of visual health for Upstate residents for the past 40 years, providing comprehensive medical and surgical eye care, LASIK, the Kamra inlay, and aesthetics services. Clemson Eye has four convenient locations in Greenville, Anderson, Easley and Clemson. Its American Board-Certified team of Ophthalmologists have performed more than 50,000 cataract, LASIK and microsurgical procedures.