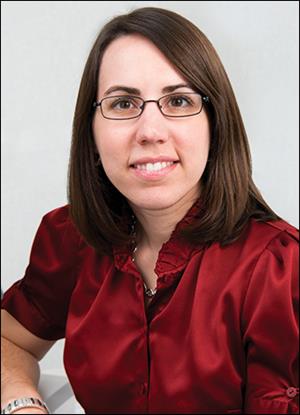 Dr. Kara Jo Dodgens Joins Clemson Eye
GREENVILLE, SC (Dec. 17, 2014) — Kara Jo Dodgens,OD, has joined the Clemson Eye team. Her focus is on pediatric eye care, eye exams, eyewear and laser vision correction.
Dr. Dodgens, who grew up in Easley, SC, has practiced in the Upstate for seven years. She graduated from the University of Alabama, Birmingham School of Optometry in 2007. Through her work with the Fellowship of Christian Optometrists, she has made several medical mission trips to provide eye care in Nicaragua, Mexico and Honduras.
She is a member of the American Optometric Association, the South Carolina Optometric Physicians Association, and member and past president of the Piedmont Optometric Society.
Dr. Dodgens lives in Anderson, SC, with her husband and young son. She is a member of St. Andrew United Methodist Church in Easley, and enjoys hiking with her dog, reading and sewing.
She will provide services at Clemson Eye's clinics in Clemson, Easley and Anderson.
Click here to view and download this article in PDF
###
Clemson Eye has been a leading provider of visual health for Upstate residents for the past 40 years, providing them with comprehensive ophthalmologic and Lasik services. Clemson Eye has five locations in Greenville, Anderson, Easley, Clemson, and a Lasik center, Spectrum Lasik, in Greenville. Its American Board Certified Ophthalmologists have performed more than 50,000 cataract, Lasik and microsurgical procedures.