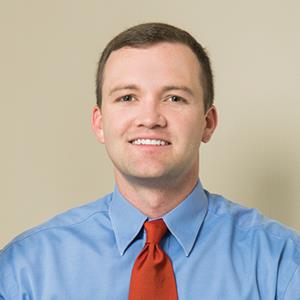 Dr. Justin Surratt joins Clemson Eye
GREENVILLE, SC (July, 2016) – Dr. Justin Surratt has joined Clemson Eye as an optometrist at its Clemson clinic. Dr. Surratt is a native of Rock Hill, SC. He earned his undergraduate degree in genetics from Clemson University and went on to the University of Alabama at Birmingham School of Optometry where he received his medical doctorate in 2013.
While attending UAB, he was awarded a scholarship from the US Air Force. Following graduation, Dr. Surratt moved to Colorado where he joined the Air Force and the medical staff at the United States Air Force Academy at Colorado Springs.
He performed eye exams and flight qualification exams on active duty military as well as cadets, retirees and dependents. He was also part of the optometry concussion clinic, examining student athletes and coordinating vision therapy.
Dr. Surratt earned laser certification as well as certification in injections and minor surgical procedures. He has worked with patients with cataracts, glaucoma and diabetes. At Clemson Eye, he will play a key role in the diagnosis and treatment of patients with Dry Eye Syndrome. He will continue to serve as a member of the Air Force Reserve.
Clemson Eye has been a leading provider of visual health for Upstate residents for the past 40 years, providing comprehensive medical and surgical eye care, LASIK, the Kamra inlay, and aesthetics services. Clemson Eye has four convenient locations in Greenville, Anderson, Easley and Clemson. Its American Board-Certified Ophthalmologists have performed more than 50,000 cataract, LASIK and microsurgical procedures.