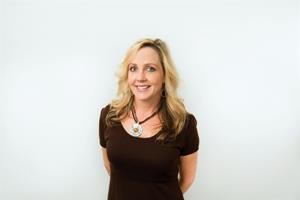 Clemson Eye adds professional staff to new facility
GREENVILLE, SC (Feb 10, 2016) – Clemson Eye has added two new positions to the professional staff at its new Visual Health & Surgery Center in Greenville.
Victoria Gaston has joined the practice as Vision Correction Coordinator. In that role, she works with LASIK patients answering questions, discussing requirements and expectations prior to their procedure right through handling post-op appointments and financial requirements. In addition to working with patients, Gaston is the point person for all inquiries about the LASIK procedure, helping to move people who inquire online to a face-to-face consultation. She has lived in Greenville since 2008 and had been a United Airlines flight attendant for 10 years. She has two children and is a volunteer with the county's Parks and Recreation Department.
Shelly Ahmed has joined Clemson Eye's Medical Aesthetics practice. She is a licensed medical aesthetician, who will focus on skin care including microdermabrasion, dermaplaning, chemical and enzyme peels as well as custom facials. Ahmed is a graduate of the College of Esthetics at Greenville Technical College, and is an active volunteer with the Special Olympics.
Clemson Eye, a leading provider of visual health services in the Upstate, moved into its newly completed facility in January.
The 18,500-square-foot facility has 11 treatment rooms, a surgical suite, a LASIK suite, a medical aesthetics suite and a retail area for eyeglasses and contacts. The new center consolidates the ophthalmology practice formerly located at 4200 East North St., Greenville, and the LASIK practice, formerly known as Spectrum Lasik, in a single location.
A full array of general ophthalmology services is available, including comprehensive eye exams, vision correction, and treatment of eye diseases. Clemson Eye provides advanced surgical techniques to treat cataracts, glaucoma, diabetic eye disease and macular degeneration, as well as vision correction options such as LASIK, implantable contact lenses and corneal inlays.
The new facility is situated and custom designed to provide patients with panoramic views of the Blue Ridge Mountains after their vision correction surgery.