Benefits of Telehealth
Clemson Eye is committed to providing patients with the best eyecare possible in the safest, most convenient delivery. To expand access to care for our patients and community, including this unprecedented time with COVID-19, we have broadened our services for non-urgent eyecare through safe and secure Telehealth visits.
We see Telehealth as an immediate solution to a problem, but we also feel that there are far reaching advantages that will last into the future.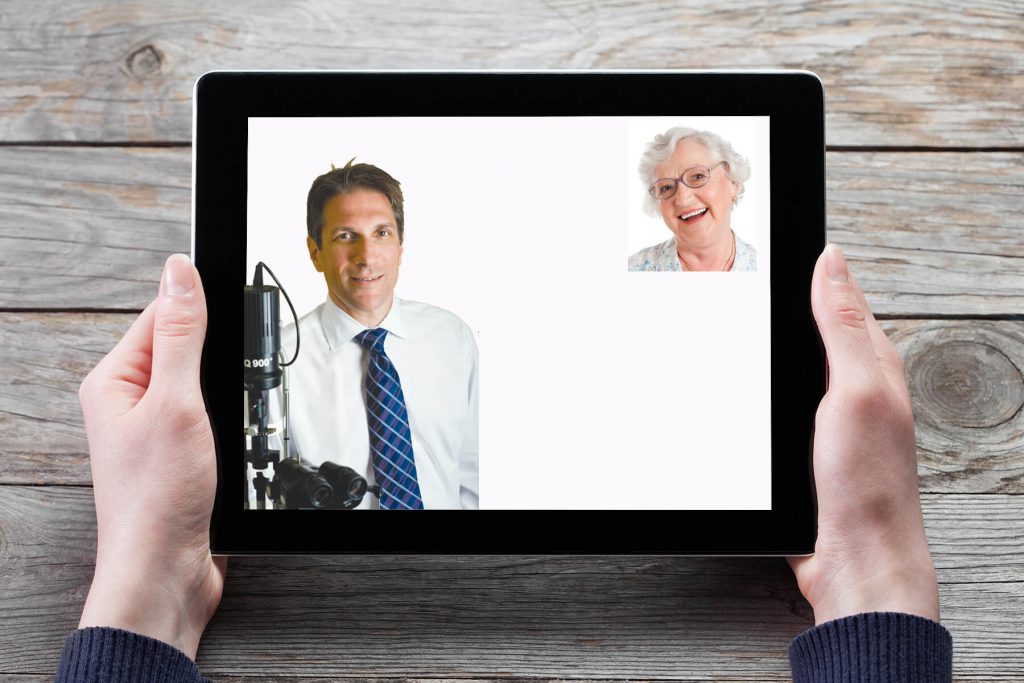 Real time video and audio with your trusted eye doctor
This "virtual care" mirrors in-office appointments with one of our board-certified physicians you trust
Conveniently seen from the privacy and safety of your own home
Only a smartphone, iPad/tablet or computer is required.
---
Learn More about Telehealth Appointments from Dr. Parisi
You will need:
A smartphone, iPad/tablet or computer with audio and video
Internet access
A quiet, private place
No special technical knowledge needed
If no smart device, an audio only visit may be available
A Snellen Eye Chart

Amsler Grid
Frequently Asked Questions about Telehealth