Visual health is so important to our wellbeing.
We understand this well at Clemson Eye and bring the best in technology, training and patient care to ensure superior visual outcomes for our patients.
For our eye doctors and professional staff there is little more gratifying than the fantastic feedback we receive from our eye care patients. Below are a few examples. To read more testimonials from our Cataract, LASIK, or general eye care patients, just click the links.
---
---
Michael Thomas is Fire Chief in Whitmore, SC. He says since having LASIK, he no longer has to worry about glasses. Thomas says "I don't have to worry about them getting damaged while I'm trying to keep my firemen and myself safe on the site. If I have a call at 2:00 am, I don't have to find the glasses. If it's pouring down rain or I have to wear the breathing apparatus, the glasses don't interfere".

Michael Thomas
LASIK Patient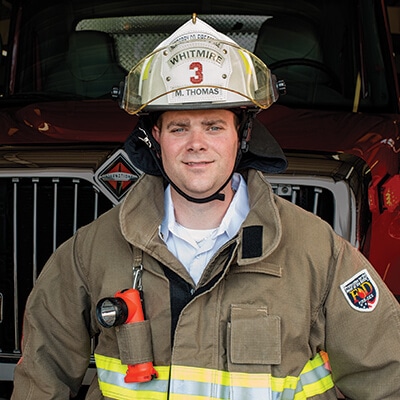 ---
Carol Bridges works part-time as a dental hygienist in Pickens, SC, and very much depends on good vision to perform her work. When Carol started to notice colors diming and driving becoming more difficult, she booked an eye exam at Clemson Eye. Her eye doctor, Dr. Joe Parisi, confirmed she had cataracts. After discussing all the options with him, Bridges chose laser assisted cataract surgery with an advanced multifocal lens implant: "I work at close range all day long. The laser surgery with the multifocal lens, the ReSTOR® lens, has changed my life. It's made my work so much easier", says Bridges.

Carol Bridges
Laser Cataract Patient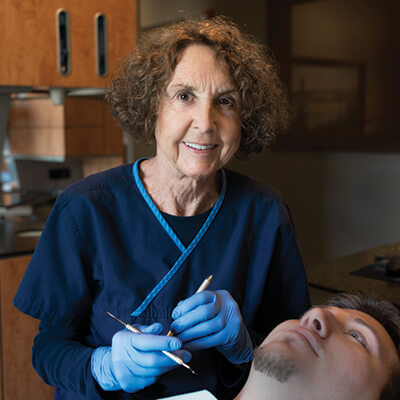 For more information call 855-654-2020 today or click here to schedule an appointment.