Visual health is so important to our wellbeing.
We understand this well at Clemson Eye and bring the best in technology, training and patient care to ensure superior visual outcomes for our patients.
For our eye doctors and professional staff, there is little more gratifying than the fantastic feedback we receive from our eye care patients. Below are a few examples. To read more testimonials from our Cataract, LASIK, or general eye care patients, just click the links.
---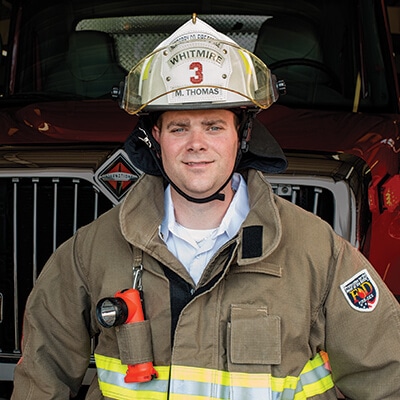 ---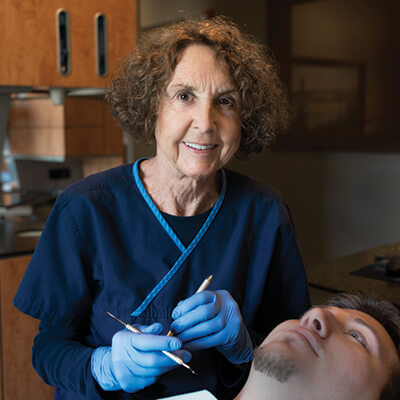 Carol Bridges works part-time as a dental hygienist in Pickens, SC, and very much depends on good vision to perform her work. When Carol started to notice colors diming and driving becoming more difficult, she booked an eye exam at Clemson Eye. Her eye doctor, Dr. Joe Parisi, confirmed she had cataracts. After discussing all the options with him, Bridges chose laser assisted cataract surgery with an advanced multifocal lens implant: "I work at close range all day long. The laser surgery with the multifocal lens, the ReSTOR® lens, has changed my life. It's made my work so much easier", says Bridges.

Carol Bridges
Laser Cataract Patient
---
At the risk of sounding dramatic, I am convinced that Clemson Eye Aesthetics saved my life… In late spring of last year I saw them for a normal filler appointment. I asked them to also look at and treat a very small nodule that was on my chest. They took one look at the area and advised me to see a "good" Dermatologist… I was dismayed to receive the results of the biopsies – not just one "Melanoma", but TWO. Their advice to me was the ONLY reason I went to see a Dermatologist. I am so appreciative that your practice availed to me somebody with her expertise… I'm convinced that my story would have a far different outcome were it not for what I feel was an expert evaluation from your practice.

To read Christine's full story and testimonial, click here.

Christine C.L.
---
I think Dr. Riddle and Montgomery are exceptional ophthalmologists. Dr. Riddle diagnosed a situation with my eyes that I had dealt with for probably 10 years and I have had one of two surgeries required. I will not trust the care of my eyes to anyone other than these to Drs. The staff is great & very workable for scheduling. Great "bedside" manner. Dr. Riddle gives you plenty of time to ask questions & explains things in laymen's terms so you really understand.

Bonnie R.
---
I had an eye exam by Dr. Dodgens, she was very helpful in explaining what would be best to help me with my visual needs. I also purchased new glasses and absolutely love them I can see things I didn't realize I was missing. Thank you Dr. Dodgens and the whole staff at Clemson Eye.

★★★★★ Google Review

Elijah Maciejewski
General Eye Care Patient
---
I am very pleased with my cataract surgery. Dr. Montgomery recommended the Restor® lens to possibly get me out of glasses I've worn for 20+ years. It worked!! I can see to drive and work out at the YMCA without any glasses.

Carroll C.
---
My vision is Amazing! Dr. Riddle and the Restor® lens have given me freedom from glasses. I can even see to play my piano without annoying lines from my bifocals. I highly recommend Dr. Riddle and his staff to anyone considering cataract surgery.

Frances L.
---
Dr. Montgomery saved me from a previously botched cataract surgery by another doctor. He removed and replaced the old lens with a new and proper lens. I also had my other eye done and have been so pleased with the results. I love the staff and Dr. Montgomery and would recommend him to anyone. I have referred several friends to him already and they have had good experiences as well.

Joyce P.
---
I had a major issue with my left eye and was referred to Dr. Riddle. I could not have been more impressed or pleased with the level of care I receive from the initial visit to the completion of the surgery. Dr. Riddle hoped for 20/30 vision without a corrective lens. However, he got me 20/25!! I HIGHLY recommend Dr. Riddle. He's WONDERFUL and so is his staff.

Tracy P.
---
Dr. Jay Montgomery is an excellent ophthalmologist and surgeon. He is a wonderful Christian who genuinely cares about and for his patients. He always takes the time to explain everything and to answer all questions. Each member of the Montgomery and Riddle staff is knowledgeable, professional, and very caring. My husband and I are both patients there and have had cataract surgery at their surgery center. We are 'happy happy' patients.

Karen F.
---
When I was scheduled and went in for my left eye, Dr. Montgomery removed a cataract. Which he did a great job. I was on my way home in less than two hours. If I have to come back for the right- I'll come back to this eye surgeon. Thank you for a job well done.

David R.
---
Before my cataract surgery, I was wearing trifocals, now I don't wear glasses.. The treatment I received before and after the surgery was excellent. I have nothing but praise for the entire staff at Montgomery & Riddle Eyecare.

Gerald M.
---
Dr. Riddle diagnosed cataracts in both eyes–performed painless surgery to correct them also installing lens implants–been almost legally blind most of my adult life–the lens implants gave me a "new outlook on life"!!! Thanks, Keith!!

Foster B.
For more information call 855-654-2020 today or click here to schedule an appointment.