Michael Thomas is the Fire Chief in Whitmore, SC. He says since having LASIK, he no longer has to worry about glasses. Thomas says "I don't have to worry about them getting damaged while I'm trying to keep my firemen and myself safe on the site. If I have a call at 2:00 am, I don't have to find the glasses. If it's pouring down rain or I have to wear the breathing apparatus, the glasses don't interfere.
If I have a call at 2:00 am, I don't have to find the glasses.

Michael Thomas
Fire Chief
---
Alli Bailey is a Guidance Counselor at Woodmont High School and a resident of Simpsonville, SC. She says having LASIK surgery at Clemson Eye has really changed her life for the better. "I'm able to be more efficient with my students. I can see things clearly – now it looks like stuff is in HD," says Bailey.
It is one of the best decisions I've ever made, having LASIK surgery done.

Alli Bailey
Guidance Counselor
---
Kristen Weinacker is a Nurse in Greenville, SC, and Ironman competitor. "Laser eye surgery has helped me tremendously as far as cycling goes. It has allowed me to have extreme focus in a pack. It lets me anticipate the moves, and gear up when I need to gear up. I can see even little bits of the gravel on the road, which improves my safety," she says.
LASIK has given me new life and new hope.

Kristen Weinacker
Ironman Competitor
---
I no longer have those fuzzy golf days after LASIK

Dominic P.
---
The day after my surgery I received something from my insurance provider asking me about my experience with Clemson Eye. I responded with 5 stars across the board to all questions from outcomes to customer service. I have already recommended Clemson Eye to 3 of my friends who plan to visit.

Shasta P.
---
After 29 years, no contacts or glasses! What a great day it was, when I woke up and could see without those pesky contact lenses. Clemson Eye was wonderful. They answered all my questions, and put me at ease. The great thing was the doctors talked me through the whole procedure. I was awake the whole time and didn't feel a thing! Now I have 20/20 vision, and wish I would have done it sooner!

Donna N.
---
It's a miracle! After years of wearing glasses it was so amazing within minutes of surgery to be able to see again (a little blurry at first – within hours everything was clear). I still grab for my glasses in the morning, a habit I hope to break soon. I would recommend this surgery to everyone and the staff at Clemson Eye is absolutely fabulous!

Julieanne Drake
---
I wore contacts for over 20 years… On June 4th I had the LASIK surgery. I've had to wear contacts for over 20 years and this is the best thing I've ever done for myself. The staff has been great! Very nice staff that has answered every question and made me feel very comfortable with this whole experience. I have and will keep telling my friends to come and see Clemson Eye for the best service. Thank y'all!

Glenda Johnson
---
Just a wonderful experience… The people at Clemson Eye were just the best, very informative, caring, and extremely friendly. The procedure was very easy, and absolutely painless. It was just a wonderful experience from start to finish. I never thought I would see this well again, after 37 years in glasses. I think they are the best in the field. Do yourself a favor, give them a try.

Thomas J. McCormick
---
No more contact lenses! From pre-op to post-op and subsequent follow-ups, everyone from front desk to the surgeons acted professionally. All my questions were answered and everyone made my visits as comfortable as possible. I was referred to them by a friend of mine and I wouldn't hesitate to do the same.

Leah Aragon, M.D.
---
The freedom experienced since LASIK is amazing! It's the simple things in life like focusing on the clock, wearing sunglasses, and reading street signs. I can't wait to use our pool this summer because finally I don't have to worry about getting splashed by the kids or swimming for fear of losing a contact. After being in glasses for over 20 years it's incredible!

Courtney Whiten
---
A less-than 15 minute procedure! After wearing contacts for 20 years, I can't express how great it feels to finally be rid of them for good! The actual procedure took less than 15 minutes, and by the next day I was seeing through new eyes! The physician and staff were terrific and the whole experience was pleasant and comfortable. I'd recommend Clemson Eye to anyone who is contemplating LASIK eye surgery. Thanks for a great job!

Ryan Owens
---
Every morning I wake up and I can see everything. Without glasses, my patients and co-workers were a blur. I had a ball and chain with me all the time, worrying about my contacts drying out or losing my glasses. It's complete freedom!

Londyn Morgan
---
I can't believe after wearing glasses and contacts since the 3rd grade, I'll wake up tomorrow morning and actually be able to see without reaching for my glasses! Thank you Clemson Eye, Dr. Parisi and Melissa Wood for this life changing opportunity of lasik surgery!!!!! On top of that, I get to have two amazing techs (and friends!) assisting, Mandy Albright Reich and Roxanne Davila.
I am one excited girl right now!!!

Lori Rozuk

---
Emi-Lu tells us how Clemson Eye gave her confidence in her decision to have laser vision correction.
Emmi Lu Kraus
---
Having laser vision correction at Clemson Eye has helped me to do my job more safely and confidently. Thank you Dr. Parisi!

John Wilkinson
Deputy Sheriff
---
I had a good experience with Clemson Eye. My vision has improved and the staff at Clemson Eye has been very helpful. Best money I have ever spent.

Gary Mathis
---
Being in the military, seeing can mean the difference in surviving. I made the decision to have LASIK after an exercise where my glasses came off and I could not see to put on my protective gear. If this was a real event instead of an exercise, I may not be here today. I fired expert with my weapon after my surgery for the first time in my military career. LASIK has drastically improved my quality of life.

Jerry "Dale" Harvey
U.S. Serviceman
---
I no longer feel like a prisoner. Thank you Clemson Eye for the freedom you've given me. I had tried with no success to have LASIK Surgery for the past two years, but all I heard was, 'I'm sorry, your prescription is too strong' or 'you are not a good candidate.' I was about to give up when another patient from Clemson Eye asked me to call. She had the surgery years ago and was very satisfied with it and the great service she has received and continues to receive every time she visits. I no longer feel like a prisoner to my glasses or contacts. Thank you.

Abby Flores Rivera
---
LASIK has changed so much for me. I can see clearly every day. I don't worry about losing my lenses when running or showering. My eyes are never irritated from the contacts. I don't have to worry about protein build up or dry eyes. I can see when I wake up in the middle of the night. I can watch TV in bed and don't have to worry about falling asleep with my glasses on.

It was the best money I have ever spent. I would do it again in a heartbeat.

Christine Blomberg
Sales Representative
---
I'm an active guy, and now I'm much more comfortable without glasses. When working on projects, such as home renovation, car repairs, etc. I no longer have to be bothered by my glasses getting dusty or falling off. I used to have to plan my outdoor activities around my glasses, for example… fishing! I love to fish, but it was a hassle because I'd have trouble seeing to tie the lines, and worried about losing my glasses if I jumped in the water. Now I no longer have these concerns and it's great!

Frank Amoroso
---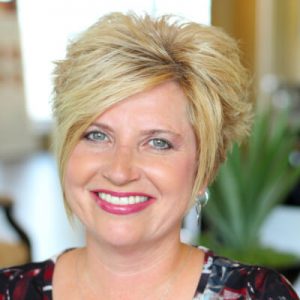 "I am so grateful to Dr. Eric Brown and Dr. Joseph Parisi at Clemson Eye for changing my life forever! Their knowledge, expertise and compassion for my unique situation went above and beyond anything I ever expected or imagined. I am 49 years old and for the last 29 years, I have worn glasses. Although I was far-sided with astigmatism, the other reason I kept wearing glasses was because I was always trying to hide my crooked nose and dorsal bump. I was extremely self-conscious of how my nose looked, to the point of trying to hide it every day behind my big glasses. Late last year, after some personal changes in my life, I decided that it was time for a new me. I did a great deal of investigating rhinoplasty surgery and Lasik. After the rhinoplasty was successful and beginning to heal, it was time to get rid of those big glasses and get Lasik! I knew that I wanted Lasik and that I only wanted it performed at Clemson Eye by Dr. Parisi. Because of his amazing reputation, success rate and the affordability, I would never have considered going anywhere other than Clemson Eye. I first met with Dr. Brown several times to begin tracking eye exams and test results. He then discussed those results with Dr. Parisi. Amazingly, after several exams and tests, with Dr. Parisi's advanced technical skills, he discovered that I did not have astigmatism after all, it was an uncommon and unusual different type of eye issue. Dr. Parisi took the time to discuss and consult on my issue with another expert Lasik surgeon to be absolutely sure on the safety and outcome of how my eyes would respond to Lasik. They determined that it would take two separate Lasik procedures over a 3 to 4 month period. Dr. Brown continued to test my vision and clearly explained the side effects of the first procedure including blurred vision, halo's and difficulty with night driving but that the first procedure had to be done in order to hopefully correct my vision with the second procedure to 20/20. I had total faith and trust in both Dr. Brown and Dr. Parisi. I am thrilled to say that both procedures went perfectly, it is now several months later and my vision is 20/15, even better than we all expected! I could never thank everyone at Clemson Eye enough for everything they have done for me!"
For more information call 864-297-8777 today or click here to schedule an appointment.