---
Microblading
Microblading is a method of applying of semi-permanent make-up. Microblading is done by manually inserting pigment into the upper layers of skin to give the impression of fullness and shape to the eyebrows. It is done with a very specialized blade and pigments which design sharp, crisp, extremely natural hair-like strokes. The results are completely maintenance-free, and typically last 18-24 months.
Before & After Photos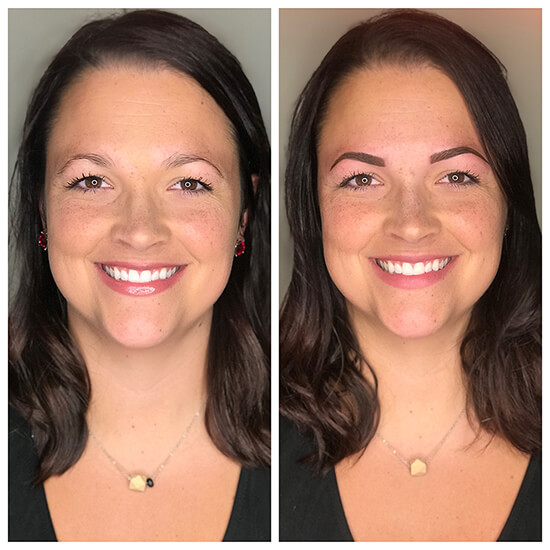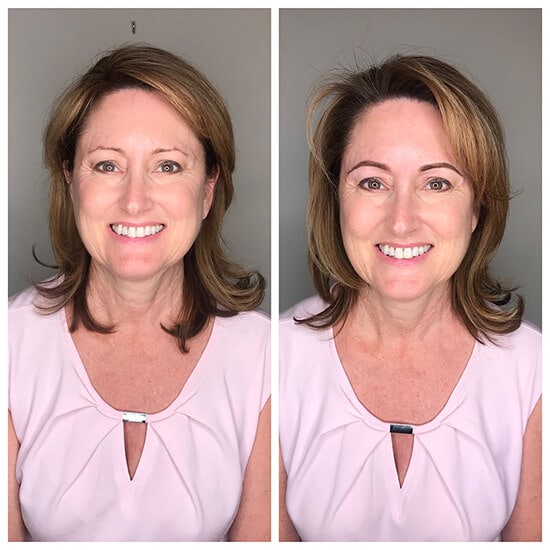 ---
Permanent Makeup
Permanent make-up or micropigmentation is the revolutionary method of depositing hypoallergenic mineral pigments into the dermal layer of the skin. With an ultra-thin needle and pigment, the shape of the eyebrows, eyes or lips is enhanced.
Besides boosting self-confidence, micropigmentation can also lead to a more active lifestyle, personal freedom and save quite a bit of time on make-up application. PMU is also very suitable for people with allergies to regular make-up, contact lens wearers with sensitive eyes, people with glasses or people who are active in sports.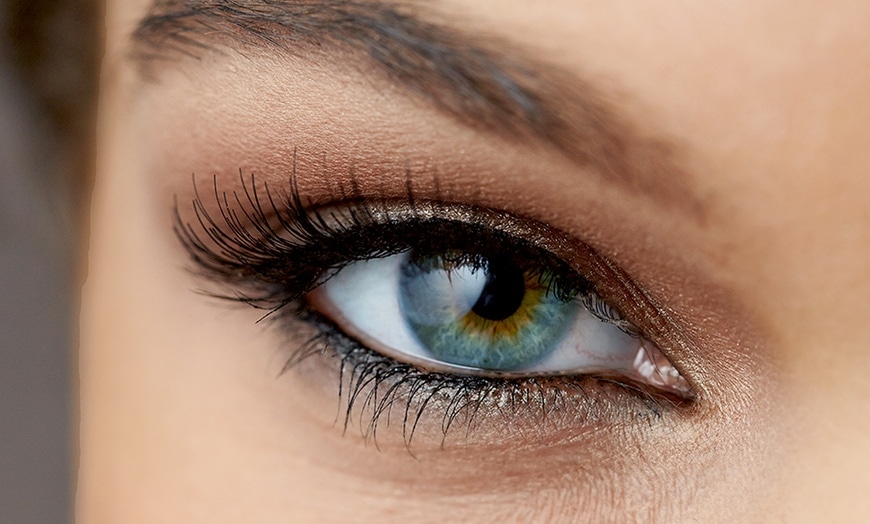 Li-FT Tattoo Lightening/Removal
Li-FT is a safe and highly effective pigment lightening solution that can tackle any pigment color on any skin color. Li-FT is unique to other methods in that it uses a specialized formula of saline, salt and fruit extracts.
This service is done using the same traditional equipment used in the tattooing process. However, instead of pigment, this saline solution is implanted into the skin. A sterile solution is tattooed into the skin to make the skin reject the pigment.
Li-FT works using osmosis and your body's natural healing process to lift pigment up to the surface. This method of removal decreases the chance of causing lasting damage to your melanocytes (color-producing skin cells), and permanently affecting the integrity of the skin. This type of removal is safer and has fewer risks of hypo or hyperpigmentation, as well as blistering and scarring than laser treatments.