BroadBand Light
A well versatile laser treatment that most anyone can benefit from, BroadBand Light (BBL) is offered to patients who want to treat skin conditions associated with again, active lifestyles, and sun damage. BBL can help address acne, pigmented lesions, such as freckles and age spots, vascular lesions such as cherry angiomas, telangiectasias and rosacea. We also have a clinical applicator called SkinTyte which uses infrared light energy to deeply heat dermal collagen leading to a renewed collage foundation for skin firming.
Before & After Photos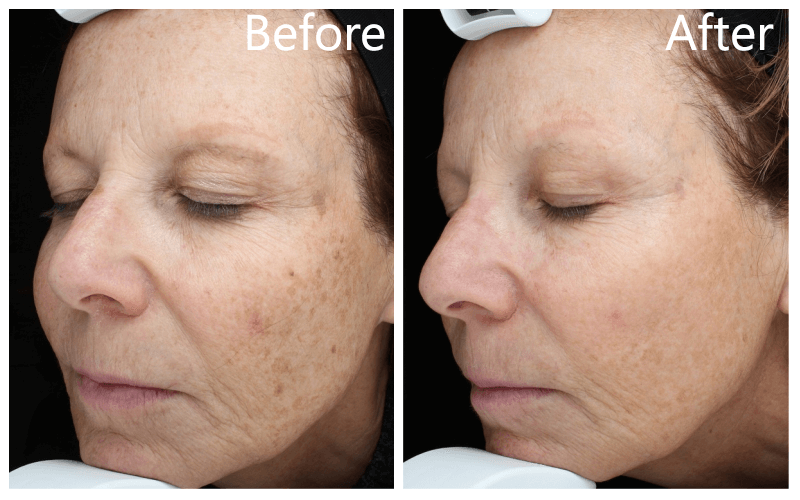 ---
Deep Resurfacing
As we age, the effects of sun damage and environmental pollutants take their toll on our skin, causing it to wrinkle, develop sun spots and look tired. A Sciton skin resurfacing procedure can reverse these effects and restore a healthy look to the skin. There are two approaches to resurfacing: full field, and fractional.
In full field resurfacing, the entire surface area of the skin is treated. A laser beam is scanned across the treatment area and precisely removes a layer of skin. The body will naturally replace the old, damaged skin that was removed, with a fresh, healthy layer. Treatments can range from shallow (which might be appropriate for eliminating fine lines, sun spots and tired-looking skin) to deep (which is often used to improve skin tone/texture and eliminate deep wrinkles, even in difficult areas like upper lip lines and crow's feet).
In fractional resurfacing, the laser removes pinpoint columns of skin, leaving the surrounding tissue intact. This approach allows the laser to controllably ablate and coagulate tissue to variable depth, while the surrounding intact tissue promotes rapid healing.
---
Halo
Are the sunspots on your face or poor skin texture bothering you? Or has your skin just lost that youthful, natural healthy glow? Halo is an innovative new laser treatment that eliminates years of damage and restores that youthful glow, with minimal downtime. A complete skin rejuvenation treatment, Halo will improve your skin's overall tone and texture, significantly remove discoloration, and reduce pore size to increase your skin's luminous glow.
In the past, you had to choose between a skin treatment procedure that offered really great results but required a lengthy recovery, or a procedure with a fast recovery but marginal results. With the innovation of the new Halo laser, you get great results with minimal downtime. Halo combines deep dermal rejuvenation with epidermal renewal for a combined effect you can't get with any other treatment. Halo eliminates years of damage by precisely targeting the right depth, restoring your skin's luminous glow.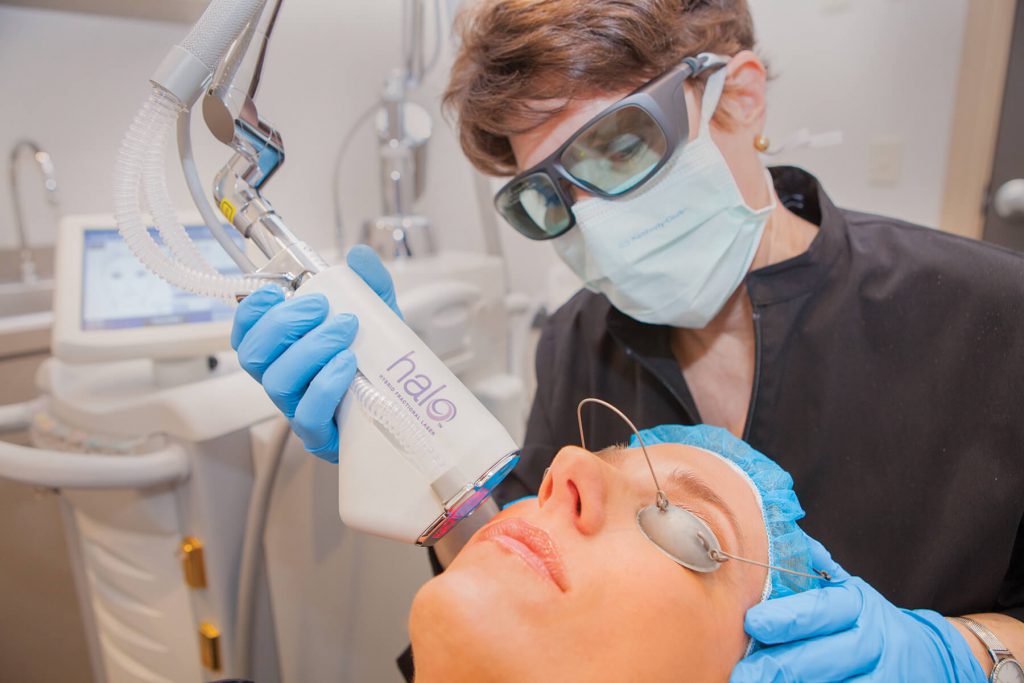 Halo treats and repairs years of damage to your skin, including:
Discoloration
Sun damage
Visible signs of aging
Uneven skin tone
Enlarged pores
Poor texture
Fine lines
Scar revision
Choose to have one, two or more treatments depending on your goals for radiant skin. Halo produces healthy, beautiful skin that will last for years to come. Try Halo, and your skin will love you for it.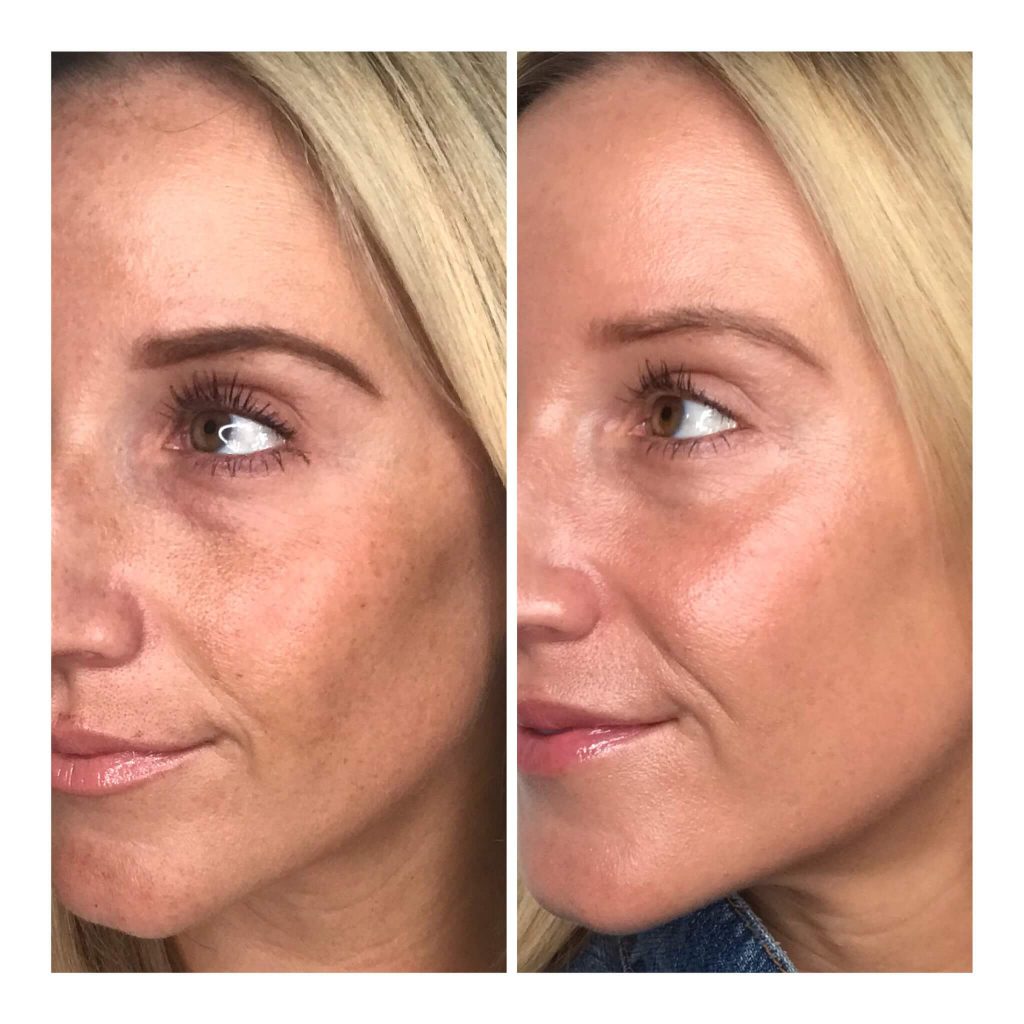 ---
Laser Hair Removal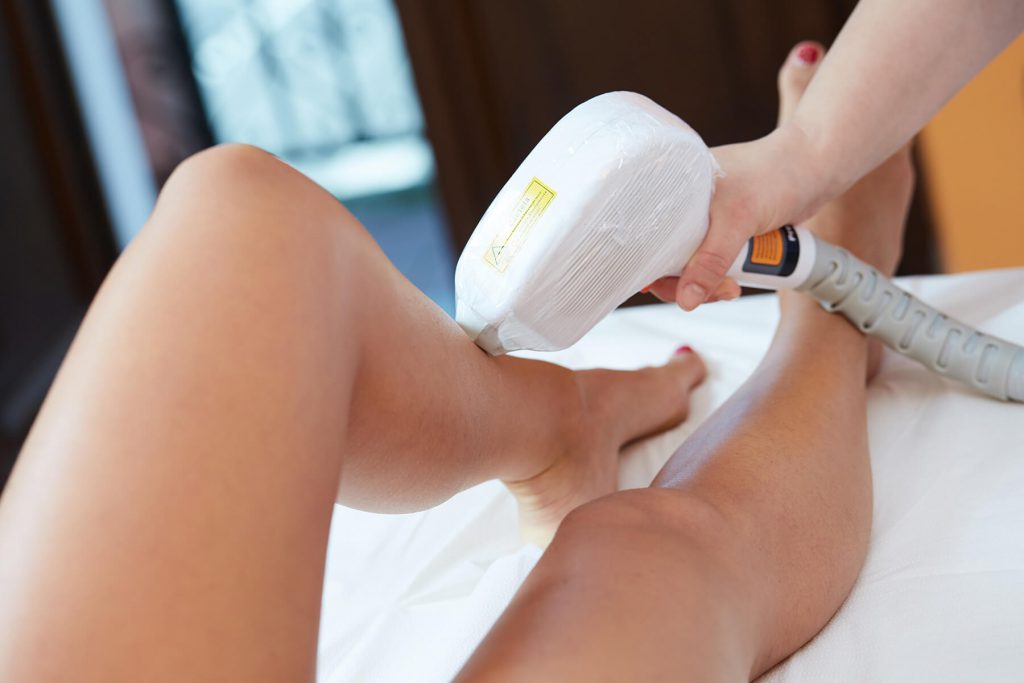 Unwanted hair can be a source of frustration and embarrassment, growing everywhere from upper lips and underarms to backs and bikini lines. And shaving, waxing and plucking only go so far before they're needed again. We offer laser hair removal to help with a more permanent solution to those who want to eliminate hair for good.
---
South Beach Peel
What is a South Beach Peel?
A South Beach Peel is a unique peel in that it is comprised of two different cosmetic lasers, the first being an Intensive Pulse Light Laser, (IPL) used to treat skin discolorations, such as sun damage, brown spots and freckles. The second laser treatment is a Microlaser Peel that removes the top layers of skin to rejuvenate the skin and tighten the underlying dermis to remove fine lines and wrinkles.The treatment can be adjusted for a variety of skin types and conditions and offers a quick recovery.
How A South Beach Peel works:
The process begins with the application of a topical anesthesia about 30 minutes beforehand to make the treatment comfortable
The BBL Laser is first used to gently heat and then cool the target areas of your skin, while also producing collagen
After the surface of skin is stimulated to grow new cells with a more consistent skin color and tone, the Microlaser Peel is used to rejuvenate the skin by removing the surface layers of skin
The South Beach Peel results in a major reduction of spots and discoloration and a noticeable improvement in fine lines and wrinkles and takes less than an hour with little downtime.
Precautions:
Avoid the sun and tanning for at least a week before their treatment
If you are taking any prescribed medications that can cause your skin to be more sensitive to the sun, ask your doctor about suspending use for a week or so before your treatment
Most patients experience a sensation similar to a bad sunburn for 15 or 20 minutes immediately after their treatment which is mitigated with an extra-strength Tylenol
You may also notice that dark spots appear darker in the days after your treatment. This is normal and will fade as your skin rejuvenates.
Avoid the sun for a few weeks and allow your skin to recover fully and do not scrub your skin or attempt to rush your skins natural healing process.