EmbraceRF
ACCUtite
AccuTite is the smallest minimally invasive radiofrequency contraction device on the market. AccuTite delivers precision heating to small and delicate areas of the face and body, with the science and safety recognized with the Radiofrequency Assisted Lipolysis (RFAL) family of technologies.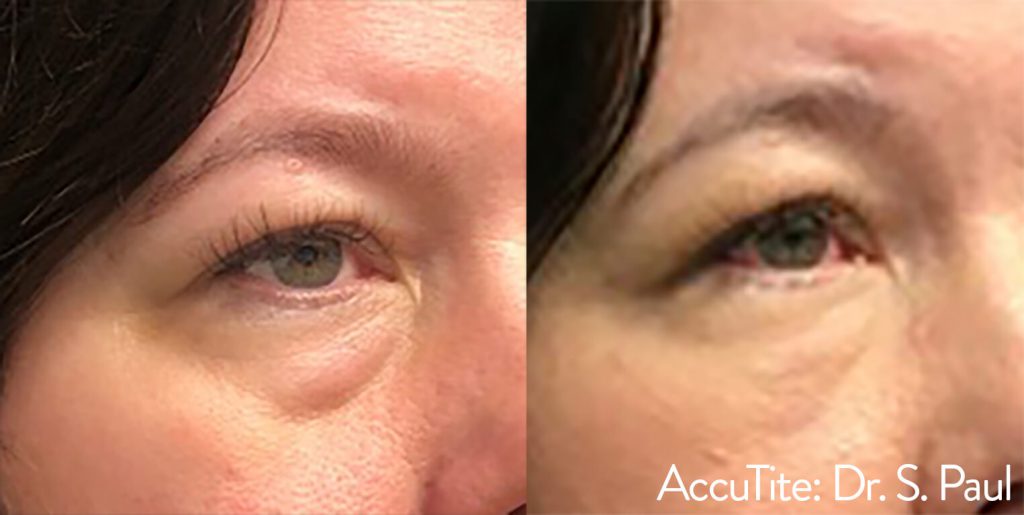 What are some benefits of ACCUtite?
Addresses Hard to Reach Areas
Takes Less Than 20 Minutes
Pinpoint Accuracy for Brows
Nasal Contouring
Lower Face and Neck Contouring
---
FACEtite
FaceTite is a nonsurgical facelift alternative that uses radio frequency (RF) energy to target fat and loose skin in the face and neck. It also works as an advanced contouring system to treat your face and small areas. FaceTite is minimally invasive and is the next best alternative to facelifts without the invasive surgery. It works to firm your skin and to make you feel years younger without any discomfort.

What are some benefits of FACEtite?
Lasts For up to 5 Years
Reduces Fat and Wrinkles
Firms Your Skin
Tissue Remodeling
Facial Contouring
Feel years younger
---
Morpheus8
Morpheus8 targets the deeper layers of the face and neck, so that tissue remolding occurs and stimulates a natural anti-aging process. It is a fractional skin treatment that works to stimulate the production of collagen within the underlying layers of the dermis. Noticeable results can be seen within a few days after treatment. Your skin will continue to improve and be close to its best around three weeks. Improvements can continue up to three months post-treatment.
Morpheus8 Body
Morpheus8 Body is the latest FDA-approved radiofrequency microneedling technology for deep tissue remodeling. Morpheus8 Body has advanced and deeper technology that improves overall skin tone while liquefying fat, tightening skin, and reducing the appearance of cellulite. Areas of treatment include the back, abdomen, arms, legs, and more.
What are some benefits of Morpheus8 and Morpheus8 Body?
Fades Stretch Marks
Reduces Wrinkles
Expedited Results
Increased Collagen Production
Reduces Acne Scars
Shorter Treatment Time
No Downtime