Rejuvenate and Revitalize
Clemson Eye offers advanced treatments for skin rejuvenation. Our aesthetic specialists can assess your skin's condition, and help determine the best course of treatment for a more confident and beautiful you.
Take advantage of our expertise with a free consultation, by requesting an appointment online or calling 864-622-5005 toll‑free today.
---
Aesthetics Procedures and Products
BOTOX® Cosmetic
BOTOX® Cosmetic
BOTOX® Cosmetic helps decrease those "distressed" lines between your eyes (glabella), soften your eyes' smile lines (crow's feet) and lift your eyebrow. It can smooth the lines on your forehead and the 'bunny lines' on sides of your nose. In addition, Botox can give your smile a lift and smooth your dimpled chin. Botox is a natural purified protein. When injected, it temporarily relaxes the facial muscles that cause wrinkles. It leaves you looking fresh and natural.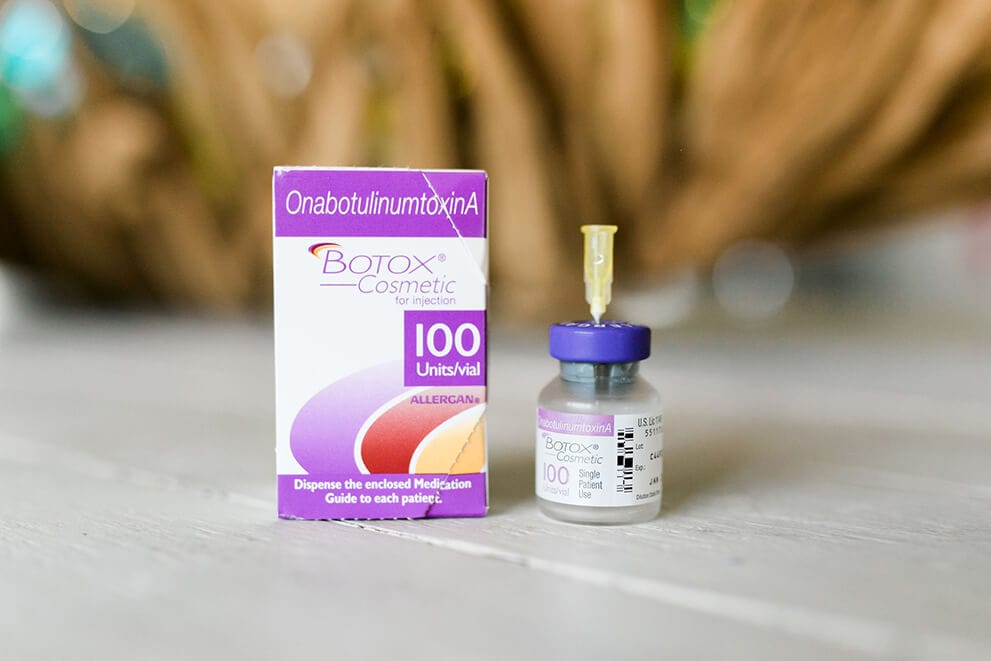 Chemical Peels
Chemical Peels
Chemical Peels work well for both men and women, and for many different skin types and concerns. An ideal treatment for those wishing to restore a more youthful, healthy glow to the skin. We offer different levels of peels depending on your lifestyle and skin concerns.

Clinical Facials
Clinical Facials
Our skilled aestheticians perform advanced clinical-grade facials that can help your skin look its best by addressing individual skin concerns. Each custom facial starts with a full skin analysis and consultation that enables you to work together to address your skin's specific needs… Hydration, Anti-aging, Detoxifying, Acne, Relaxation, or sensitive skin conditions like Rosacea and Couperose.

Dermaplaning
Dermaplaning
Dermaplaning is a method of physical exfoliation using a specialized blade to gently scrape off the top layer of dulling, dead skin cells in order to reveal a smoother, brighter complexion. It also eliminates the 'fuzzy' vellus hair on the skin and creates a silky smooth surface. Dermaplaning is often used as a 'first step' in many facial treatments such as chemical peels or clinical facials. Dermaplaning is safe for all skin types, other than active acne, and is also safe for pregnant women and nursing mothers.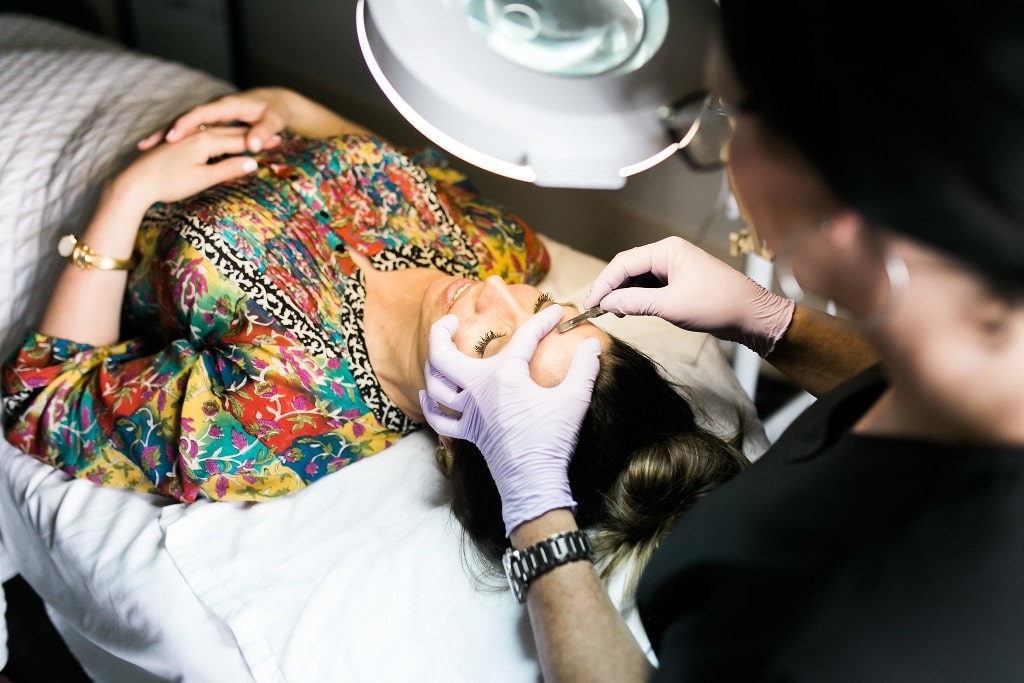 EmbraceRF
EmbraceRF
ACCUtite:
What is ACCUtite? AccuTite is the smallest minimally invasive radiofrequency contraction device on the market. AccuTite delivers precision heating to small and delicate areas of the face and body, with the science and safety recognized with the Radiofrequency Assisted Lipolysis (RFAL) family of technologies.

What are some benefits of ACCUtite?
Addresses Hard to Reach Areas
Takes Less Than 20 Minutes
Pinpoint Accuracy for Brows
Nasal Contouring
Lower Face and Neck Contouring
FACEtite:
What is FACEtite? FaceTite is a nonsurgical facelift alternative that uses radiofrequency (RF) energy to target fat and loose skin in the face and neck. It also works as an advanced contouring system to treat your face and small areas. FaceTite is minimally invasive and is the next best alternative to facelifts without the invasive surgery. It works to firm your skin and to make you feel years younger without any discomfort.

What are some benefits of FACEtite?
Lasts For up to 5 Years
Reduces Fat and Wrinkles
Firms Your Skin
Tissue Remodeling
Facial Contouring
Feel years younger
Morpheus8:
What is Morpheus8? Morpheus8 targets the deeper layers of the skin, so that tissue remolding occurs and stimulates a natural anti-aging process. It is a fractional skin treatment that works to stimulate the production of collagen within the underlying layers of the dermis. Noticeable results can be seen within a few days after treatment. Your skin will continue to improve and be close to its best around three weeks. Improvements can continue up to three months post-treatment.

What are some benefits of Morpheus8?
Fades Stretch Marks
Reduces Wrinkles
Expedited Results
Increased Collagen Production
Reduces Acne Scars
Shorter Treatment Time
No Downtime
Halo™
Halo™
Are the sun spots on your face or poor skin texture bothering you? Or has your skin just lost that youthful, natural healthy glow? Say hello to Halo™! Halo is an innovative new laser treatment that eliminates years of damage and restores that youthful glow, with minimal downtime. A complete skin rejuvenation treatment, Halo will improve your skin's overall tone and texture, significantly remove discoloration, and reduce pore size to increase your skin's luminous glow. In the past, you had to choose between a skin treatment procedure that offered really great results but required a lengthy recovery, or a procedure with a fast recovery but marginal results. With the innovation of the new Halo laser, you get great results with minimal downtime. Halo combines deep dermal rejuvenation with epidermal renewal for a combined effect you can't get with any other treatment. Halo eliminates years of damage by precisely targeting the right depth, restoring your skin's luminous glow. Halo treats and repairs years of damage to your skin, including:
Discoloration
Sun damage
Visible signs of aging
Uneven skin tone
Enlarged pores
Poor texture
Fine lines
Scar revision
Choose to have one, two or more treatments depending on your goals for radiant skin. Halo produces healthy, beautiful skin that will last for years to come. Try Halo, and your skin will love you for it.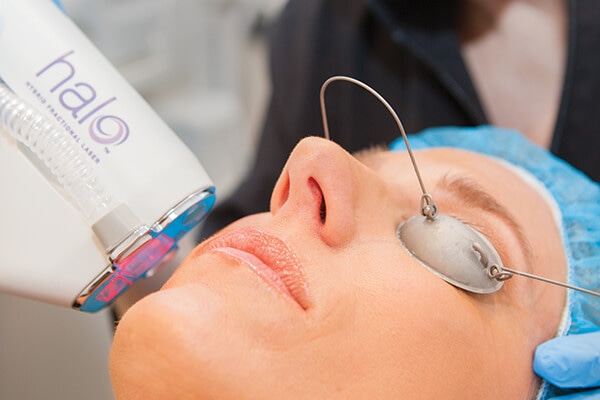 JUVÉDERM® XC and XC PLUS
JUVÉDERM® XC and XC PLUS
JUVÉDERM® XC is gel filler that instantly smooths away wrinkles around your mouth and nose – your smile lines. With just one treatment, you'll get smooth and natural-looking results that last up to a year. It is now infused with lidocaine, an anesthetic, which greatly improves comfort during treatment. You won't believe the results. JUVÉDERM® XC PLUS injectable gel is a colorless hyaluronic acid gel that contains a small quantity of local anesthetic (lidocaine) and is injected into facial tissue to smooth wrinkles and folds, especially around the nose and mouth. Hyaluronic acid is a naturally occurring sugar found in the human body. The role of hyaluronic acid in the skin is to deliver nutrients, hydrate the skin by holding in water, and to act as a cushioning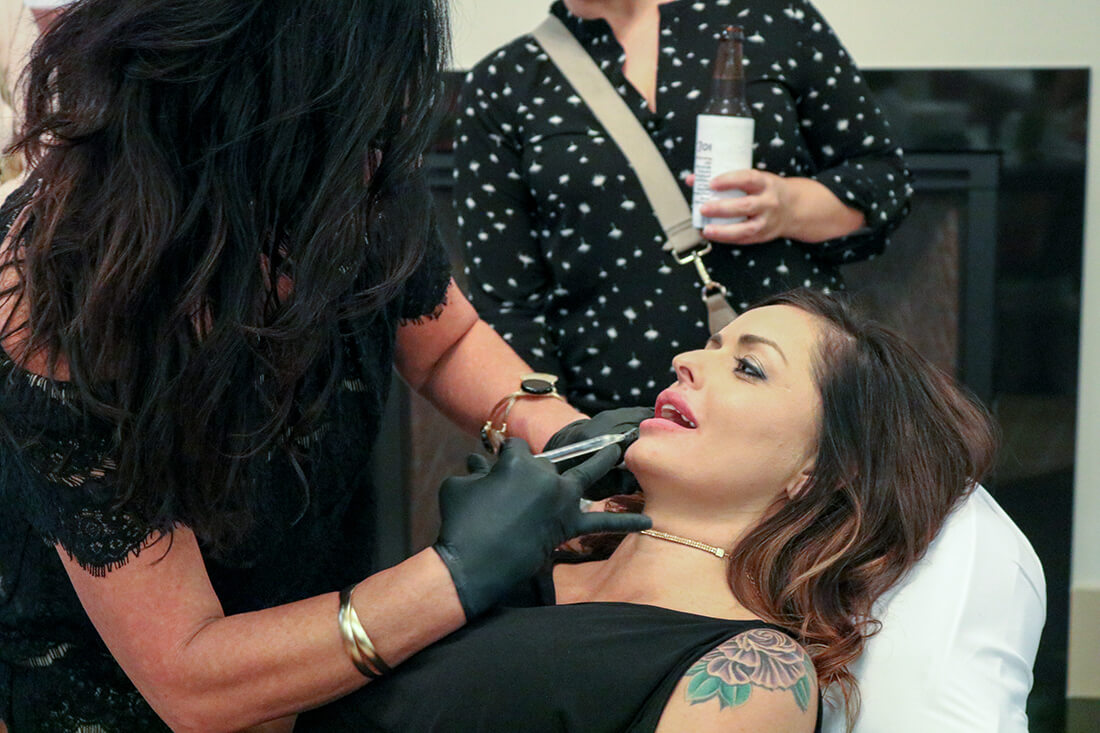 KYBELLA®
What is KYBELLA® (deoxycholic acid) injection 10 mg/mL ?
KYBELLA® is a prescription medicine used in adults to improve the appearance and profile of moderate to severe fat below the chin (submental fat), also called "double chin." Kybella is the only FDA-approved injectable treatment for adults that destroys fat cells under the chin to improve your profile – whether you have a moderate amount of chin fullness or a bit more. To learn more about this treatment, click here.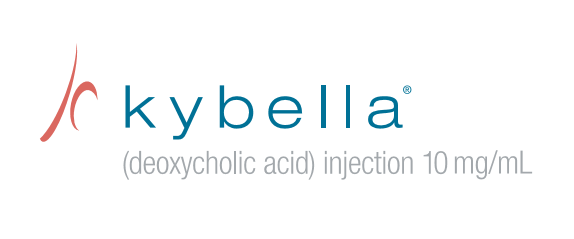 LashLift
LashLift
LashLift is a treatment that 'lifts and curls' your natural lashes, for up to 12 weeks! Our aesthetician's use a unique technique combining a lifting lotion and a silicone rod to curl your natural lashes making them appear fuller and longer, without the harm of extensions. The treatment takes about 45 minutes and includes tinting the lashes in the color of your choice. There is virtually no after-care, and LashLift is suitable for natural lashes of all lengths. This is truly a 'Wake Up With Makeup' treatment!\

LATISSE®
LATISSE®
LATISSE® is clinically proven to grow eyelashes longer, fuller and darker. LATISSE® solution is a once‑a‑day topical application to the base of your upper eyelashes. It works gradually and remarkably – with results as early as week four and full results at week 16.

Microblading/Permanent Makeup
Microblading
Microblading is a method of applying of semi-permanent make-up. Microblading is done by manually inserting pigment into the upper layers of skin to give the impression of fullness and shape to the eyebrows. It is done with a very specialized blade and pigments which design sharp, crisp, extremely natural hair-like strokes. The results are completely maintenance-free, and typically last 18-24 months.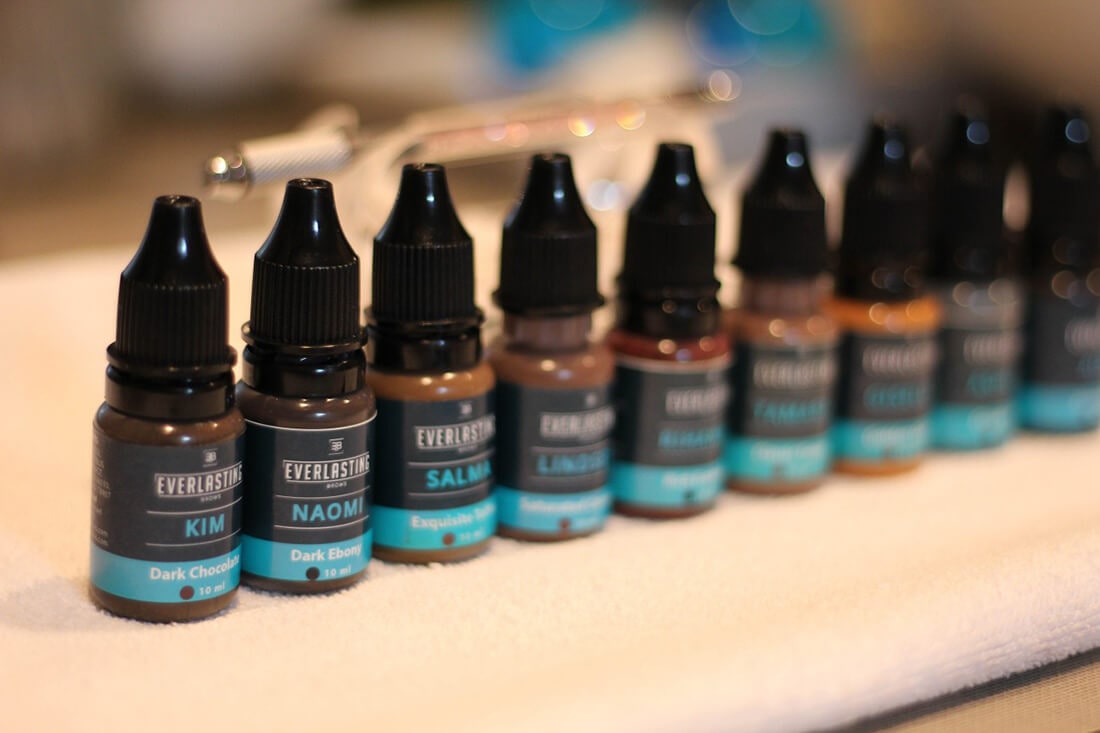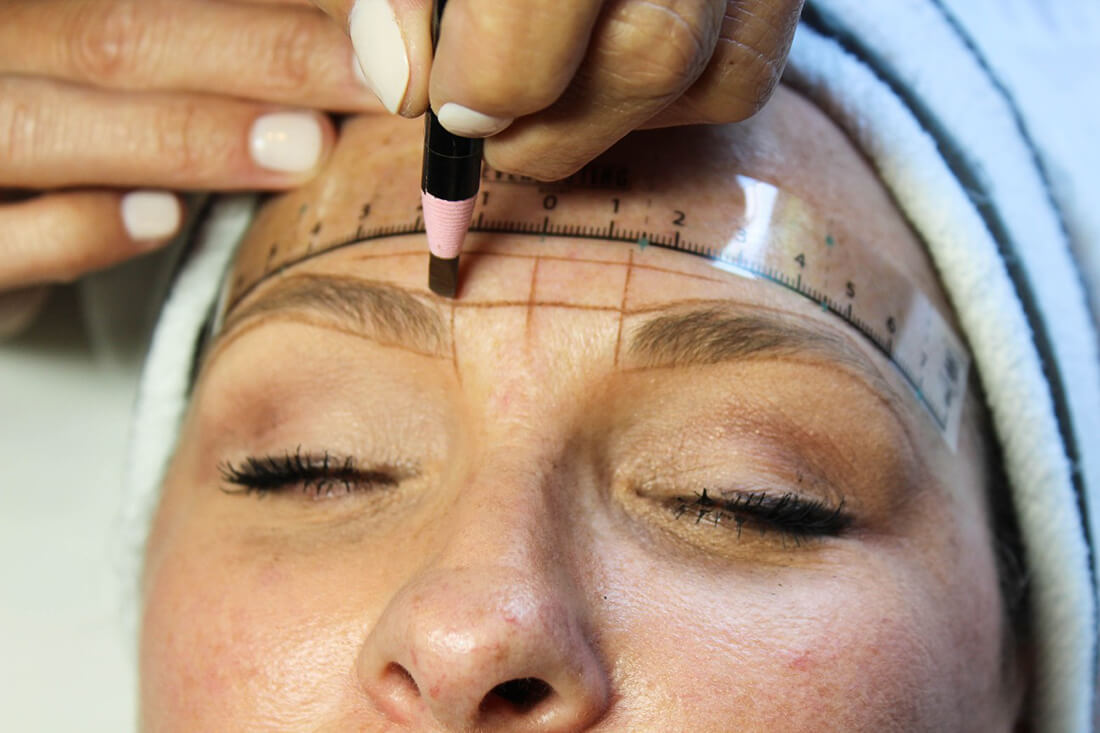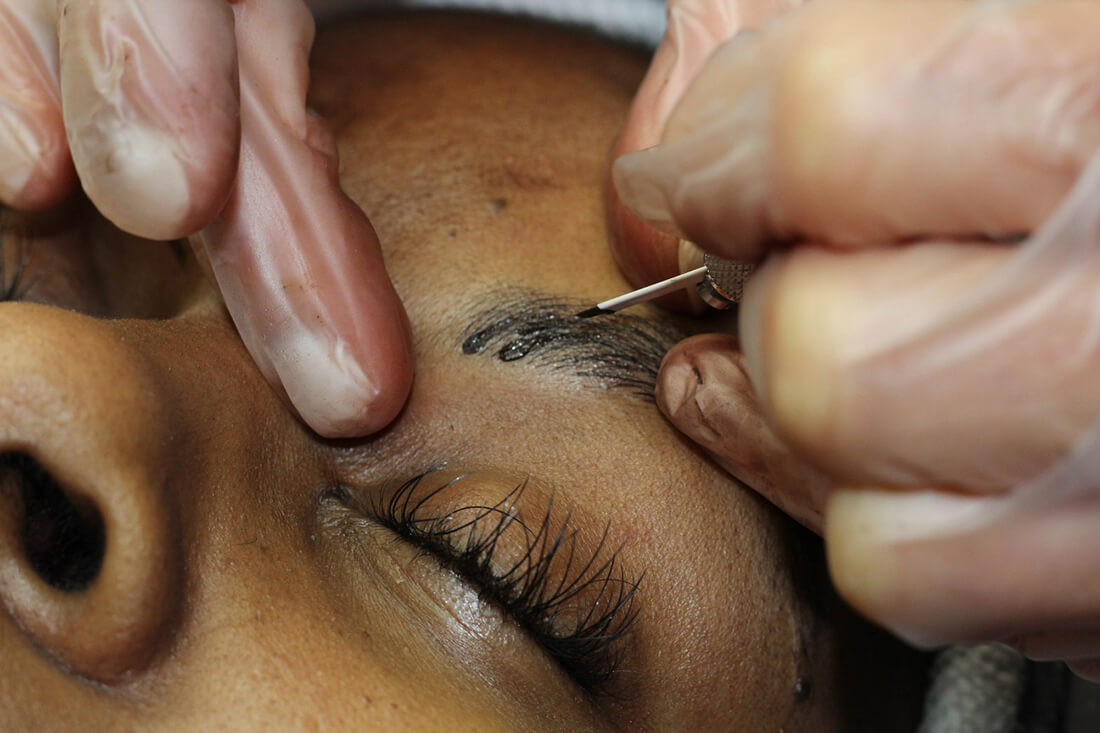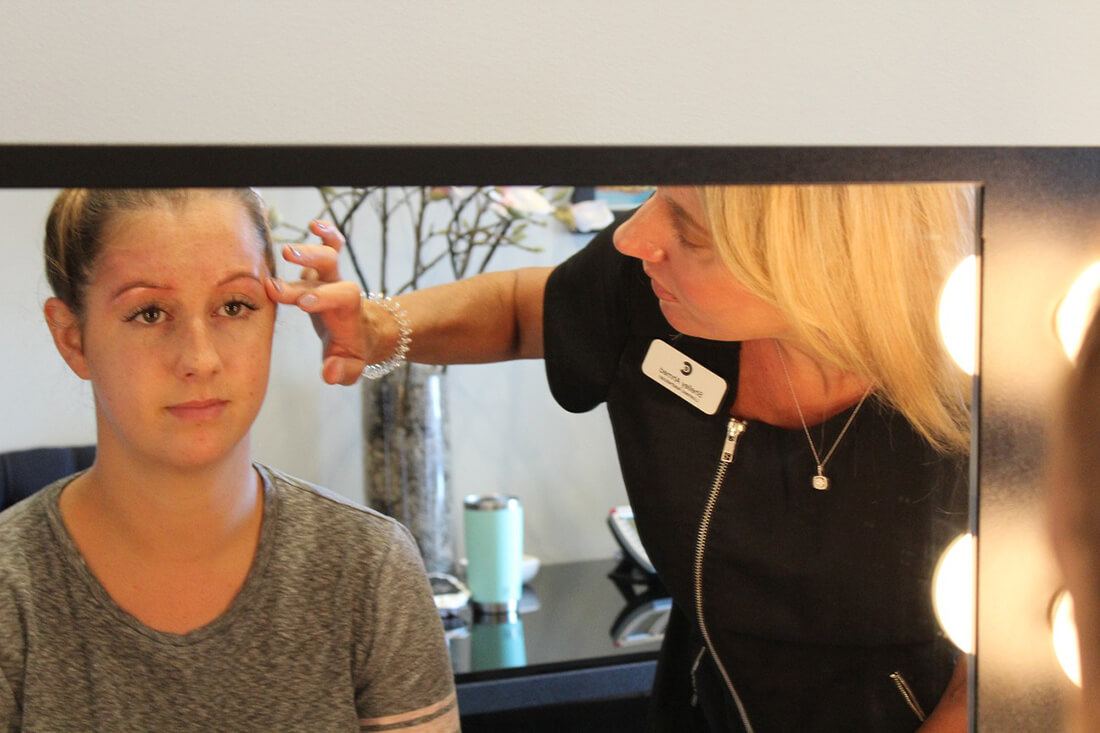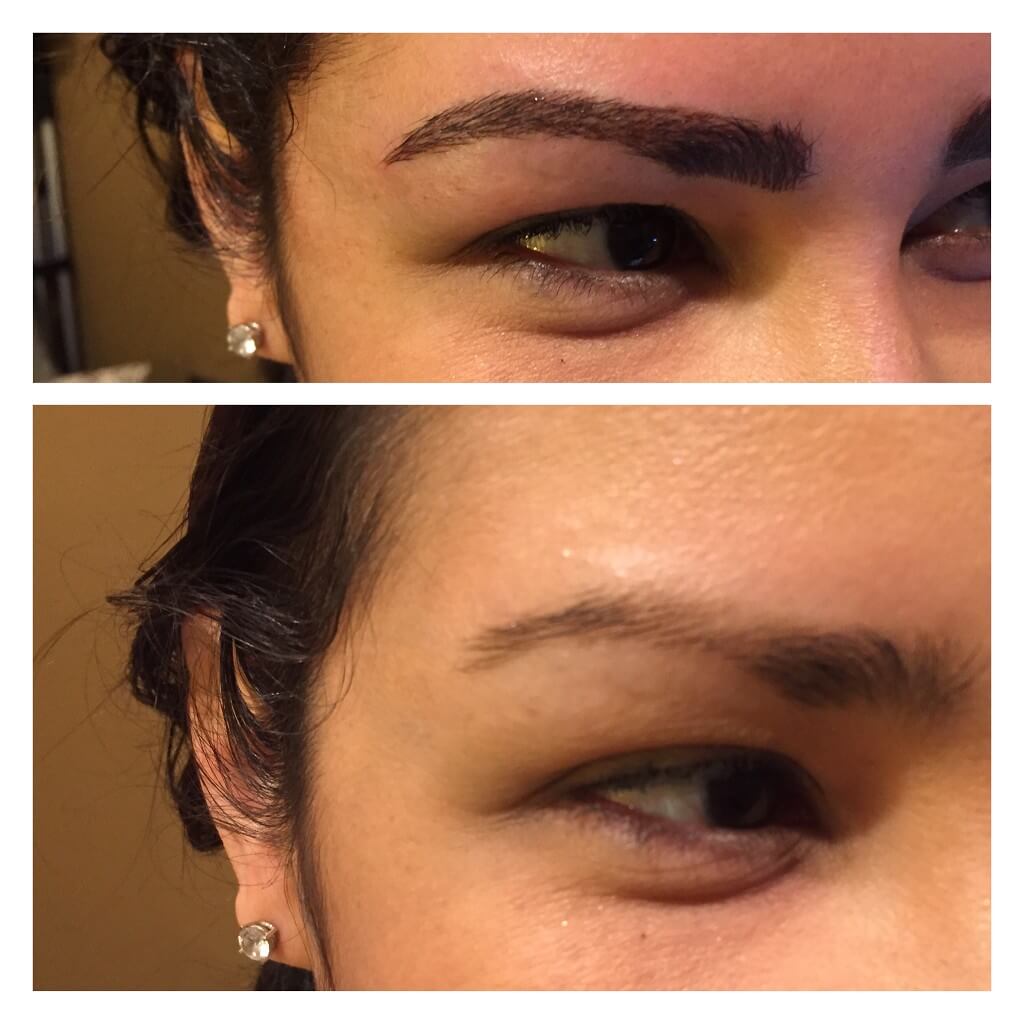 Permanent Makeup
Permanent make-up or micropigmentation is the revolutionary method of depositing hypoallergenic mineral pigments into the dermal layer of the skin. With an ultra-thin needle and pigment, the shape of the eyebrows, eyes or lips is enhanced. Besides boosting self-confidence, micropigmentation can also lead to a more active lifestyle, personal freedom and save quite a bit of time on make-up application. PMU is also very suitable for people with allergies to regular make-up, contact lens wearers with sensitive eyes, people with glasses or people who are active in sports.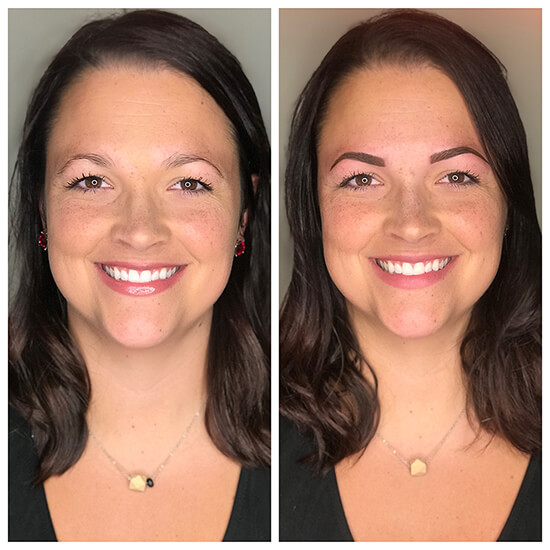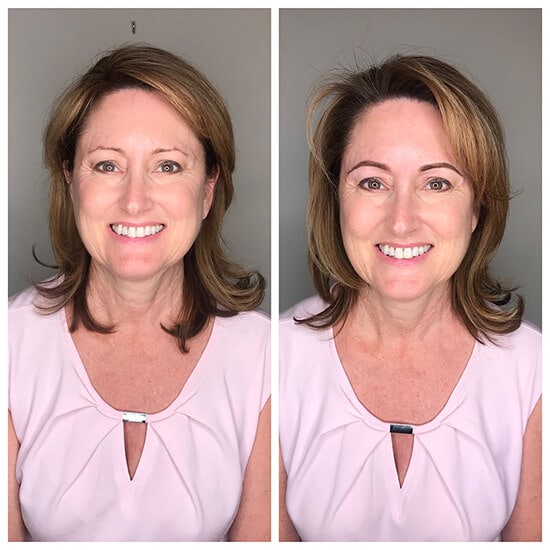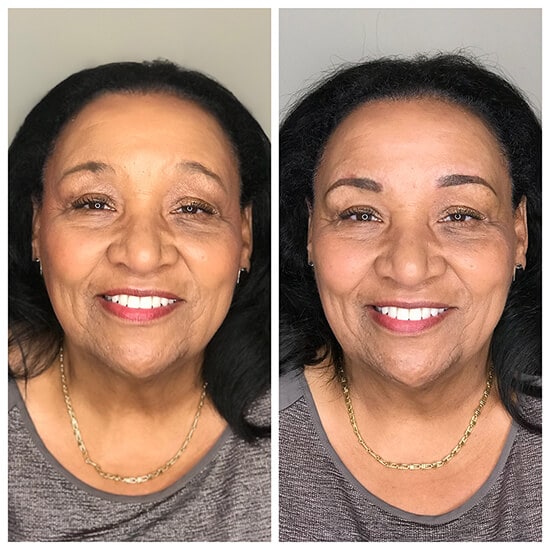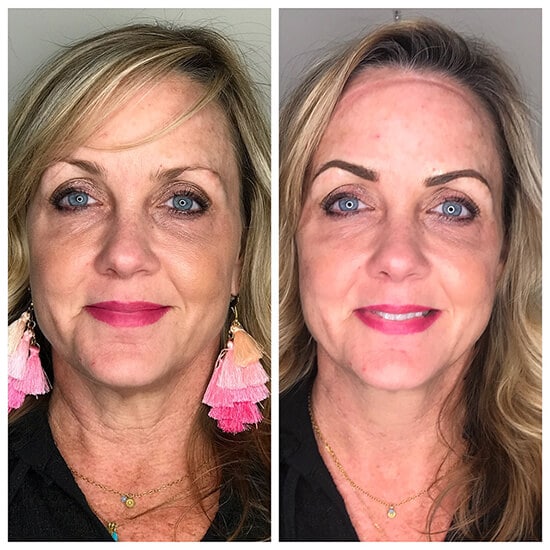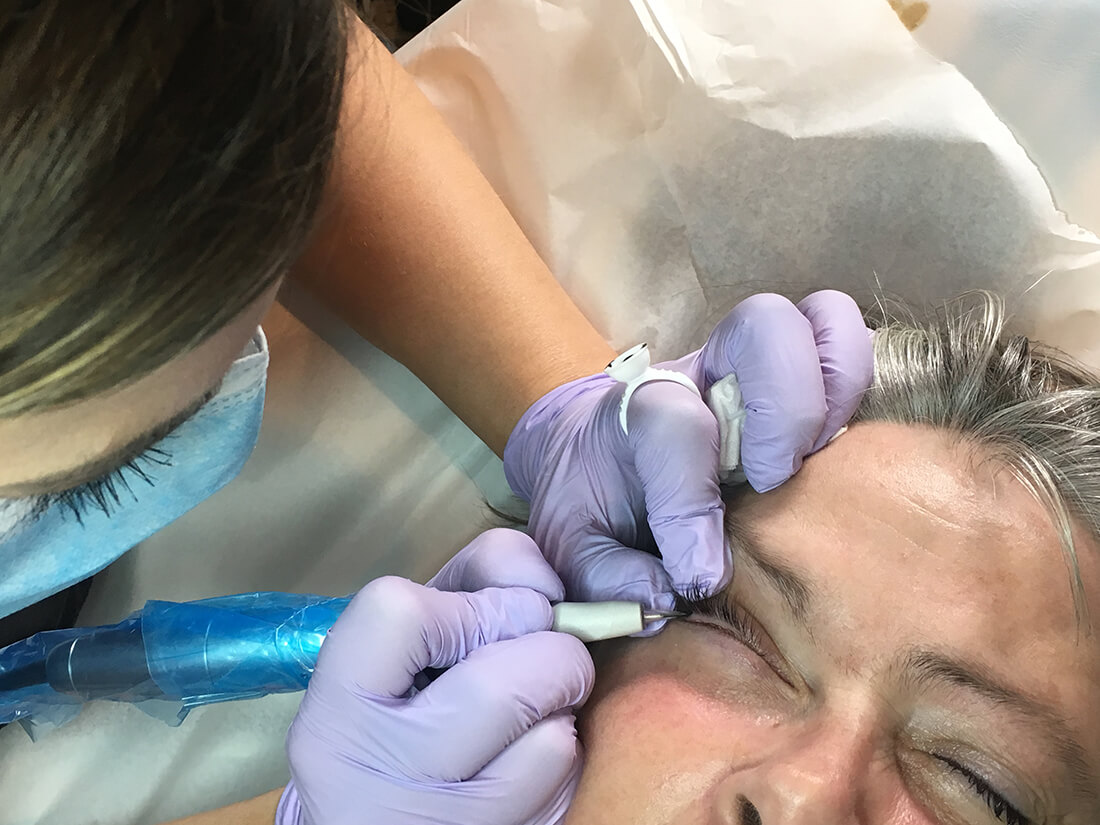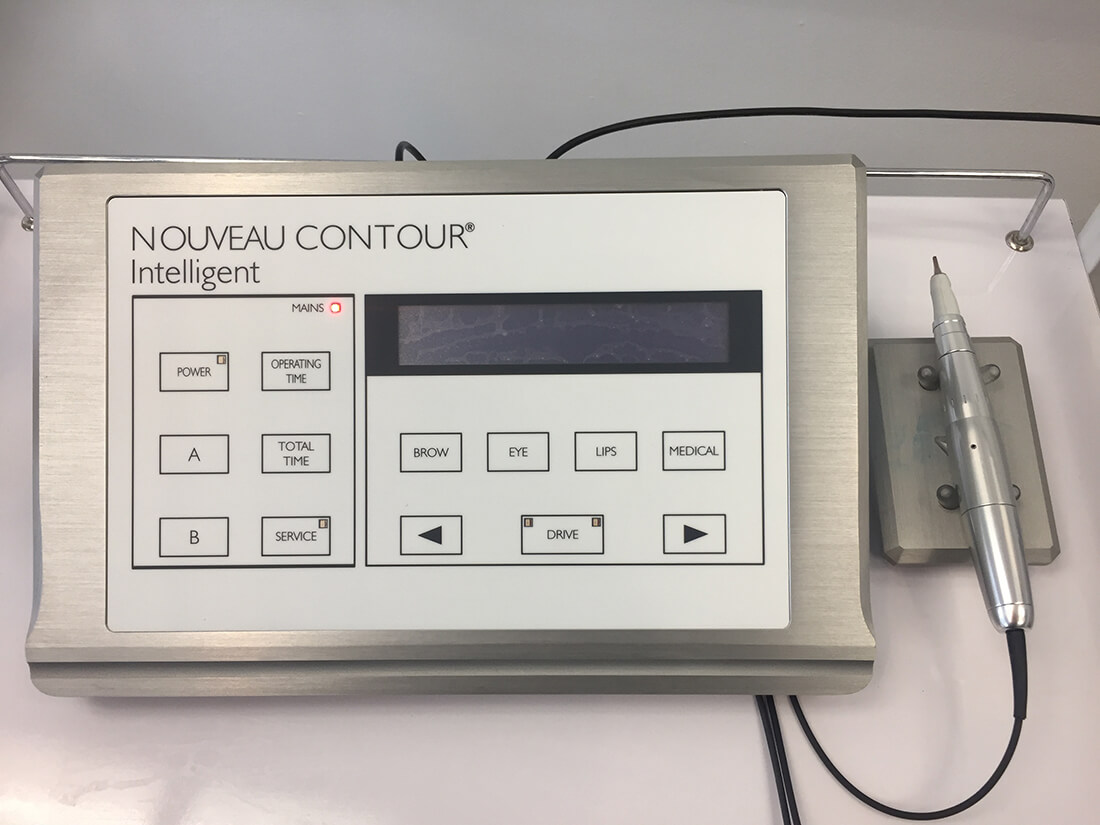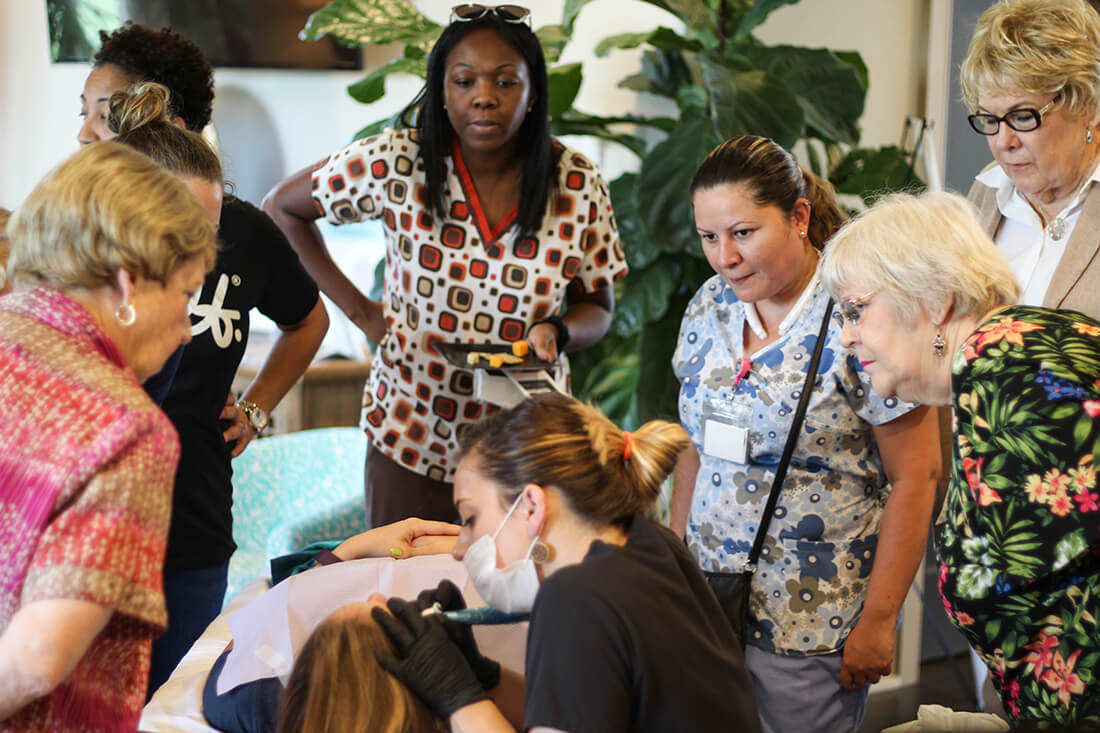 Microneedling
Microneedling
Also known as collagen induction therapy, Microneedling is a minimally invasive skin rejuvenation procedure that helps minimize the signs of aging, improve the appearance of acne scars and rejuvenate aging skin. A perfect treatment for all skin types and requires no down-time.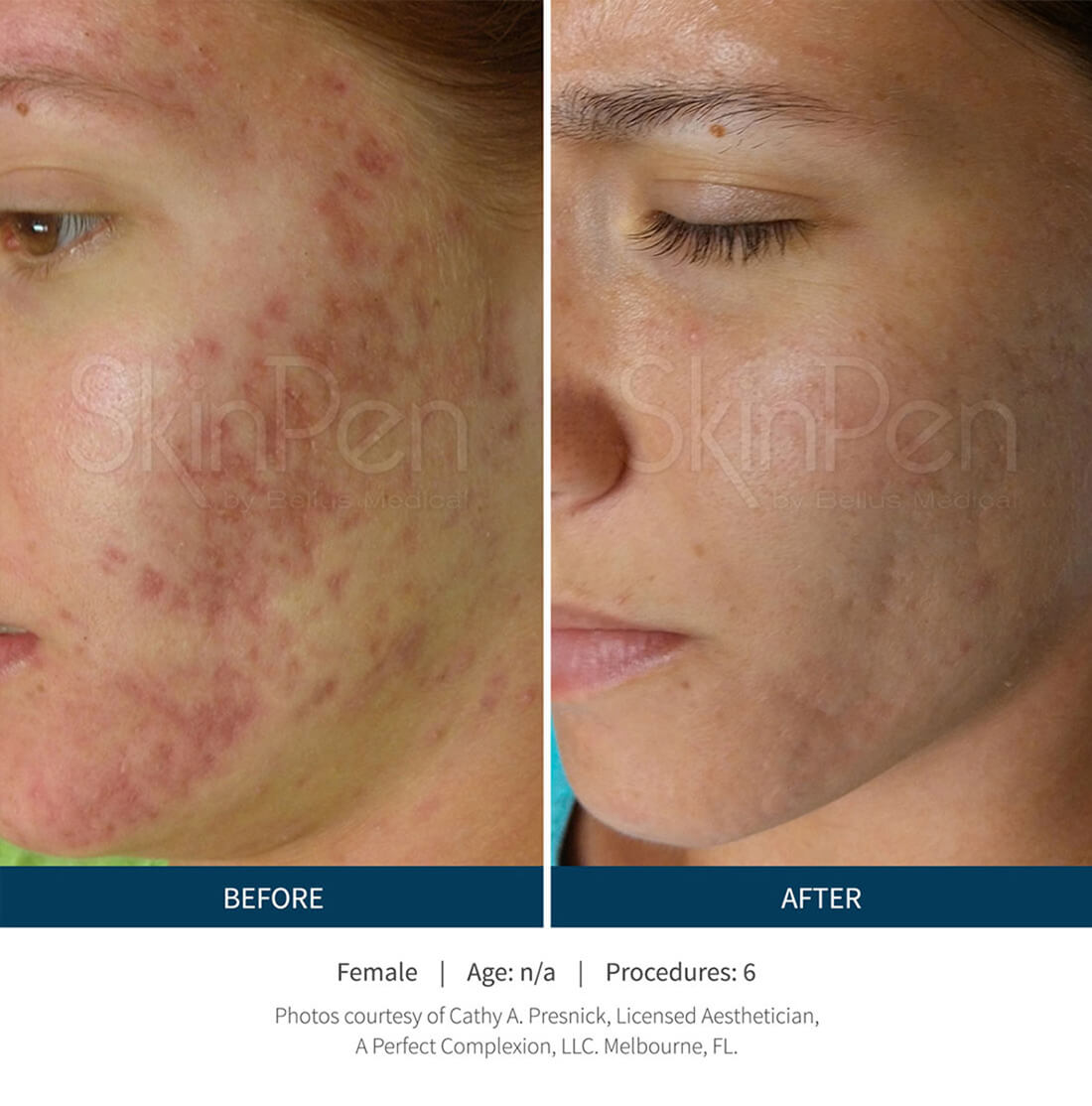 \
Who is OBAGI® Medical?
Who is OBAGI® Medical?
Obagi® Medical Products, Inc., is a global specialty pharmaceutical company founded by leading skin care experts in 1988, and is now owned by Valeant Pharmaceuticals International, Inc. Obagi products are designed to help minimize the appearance of premature skin aging, skin damage, hyperpigmentation, acne, and sun damage and are primarily available through dermatologists, plastic surgeons, medical spas, and other skin care professionals. Obagi is known for their dramatic results and changing lives. Visit obagi.com to view patient testimonials and before and after's. Here is a list of Obagi products we offer: Obagi Nu-Derm®: The ultimate skin transformation! The Nu-Derm System helps transform the skin's appearance by revealing younger, healthier-looking skin. Nu-Derm is ideal if you have:
Age spots
Rough skin
Erythema (redness)
Sallowness (yellowish complexion)
Hyperpigmentation (discoloration)
CR-X: This system is ideal for someone who has early signs of skin/sun damage. Packed full of Vitamin C this system gives you a brighter look and fades those pesky brown spots. Clenziderm M.D.: A complete acne treatment system specifically formulated for normal to oily skin to help treat acne where it starts. Professional-C Serums: Your skins daily dose of OJ! Prevent free radical damage and brighten your skin at the same time. Vitamin C is a must have in caring for your skin. Gentle Rejuvenation: Complete skin care system specially formulated for sensitive skin and for those not yet ready for more aggressive treatments. Includes clinically supported ingredients to help improve the appearance of prematurely aged skin. ELASTIderm Eye Cream: Your skin care regimen is not complete without an eye cream! For firmer, more resilient-looking eyes try this product today. Formulated with clinically proven ingredients. Sun Protection Creams: Do not undo all the hard work you have out into your skin at home, or with your skin care provider, wear SPF daily. OBAGI's SPF 50 is a broad spectrum sunscreen with a matte finish. Also available in a tint to give you an instant GLOW!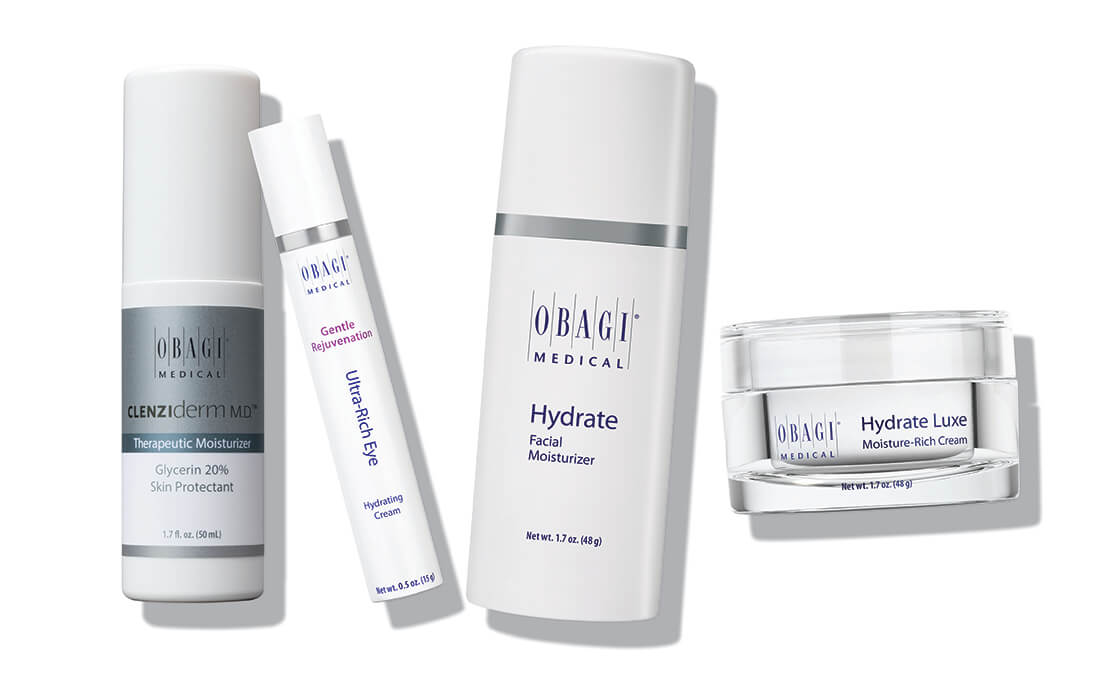 Restylane® Lyft
Restylane® Lyft
Restylane® Lyft is the first and only hyaluronic acid filler FDA-approved to treat your face and hands. Help complete your aesthetic look with natural-looking volume in your cheeks and hands for a smoother, fuller appearance. Restylane® Lyft is a safe, effective and dissolvable HA filler. Treatment can be administered in your hands and face at the same appointment — and can result in a more youthful-looking appearance.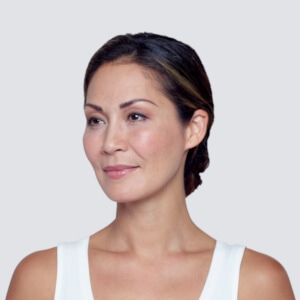 Before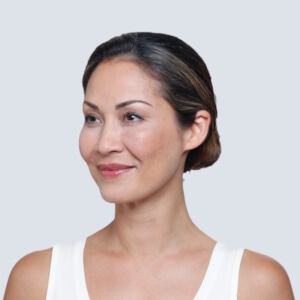 After
Actual patient. Treated with 0.5 mL Restylane® Lyft in each cheek, and 1 mL Restylane® Lyft in each nasolabial fold. 4 weeks after treatments. Individual results may vary. Results have not been retouched.

SkinMedica®
SkinMedica®
SkinMedica® products are scientifically formulated and clinically tested to rejuvenate skin and help rekindle your skin's youthful appearance. Clemson Eye offers the entire line from prescription-strength cleansers to specially formulated products to hydrate your face, neck and eyes. We stand by these excellent skin care products. They will make your skin glow! One product we love is HA5! HA5 provides immediate smoothing in the appearance of fine lines and wrinkles, and supports the skin's natural ability to replinsh its own hyaluronic acid for overall skin health. HA5 has a proprietary mix of five HA forms that smooth the skin. The five HA's work synergistically to provide immediate smoothing and continuous hydration throughout the day.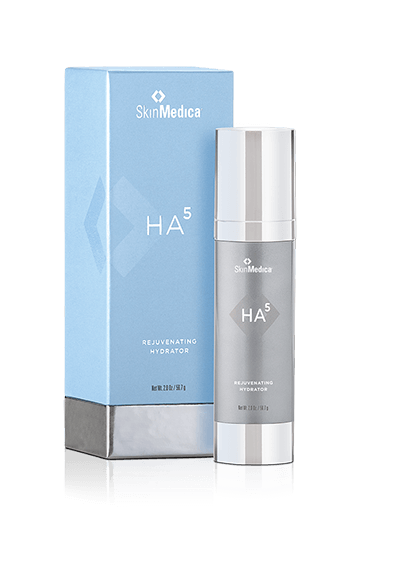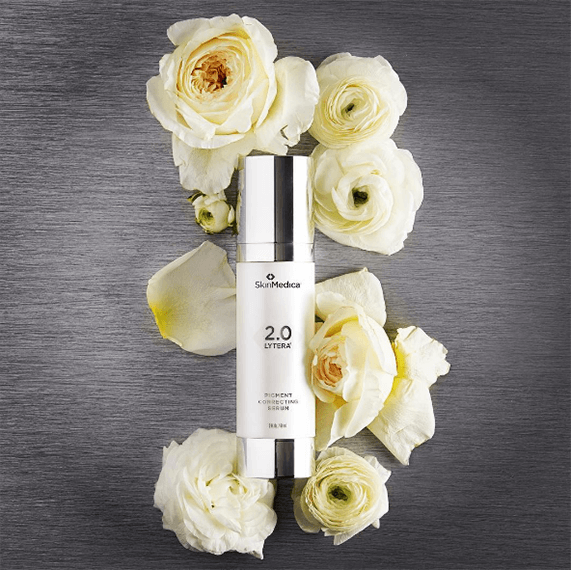 VOLBELLA™ XC
VOLBELLA™ XC
JUVÉDERM® is the #1 selling collection of hyaluronic acid fillers in the US. Each product in the JUVÉDERM® collection of fillers adds volume to a different area of the face to lift cheeks, smooth parentheses lines, or plump the lips. The JUVÉDERM® collection of fillers is made from hyaluronic acid (HA). What's interesting about HA is that it's a natural substance in the skin that delivers nutrients, helps the skin retain moisture and softness, and adds volume. Each product in the JUVÉDERM® collection of fillers is made from a modified form of HA. The results are subtle and long-lasting. JUVÉDERM VOLBELLA® XC adds volume to the lips and smooths vertical lip lines. This product has the new VYCROSS technology, which yields smooth products that have been engineered to address specific patient concerns such as lip fullness, age-related volume loss in the cheek area, or perioral rhytids. This is for the patient who wants a more subtle baby lip plump. This is typically a treatment that you can receive over your lunch break and go right back to work with. Results last up to 12 months.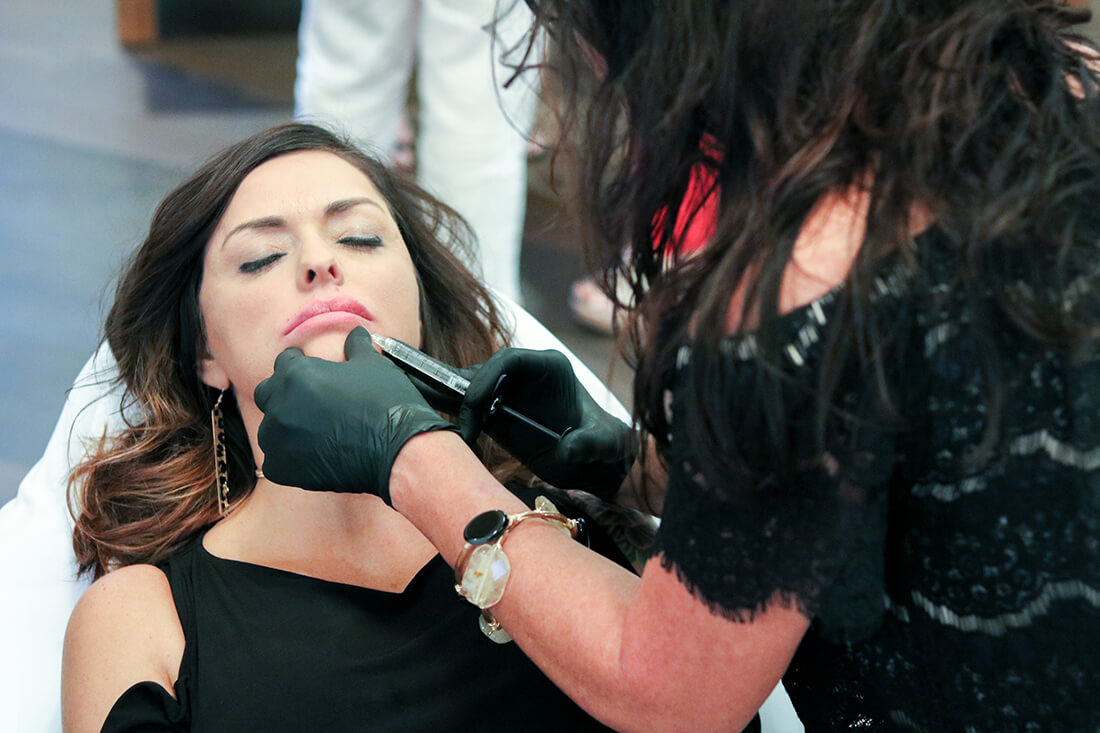 VOLUMA™ XC
VOLUMA™ XC
JUVÉDERM VOLUMA™ XC is the first and only gel filler for treatment of the cheek bone area to correct age-related volume loss. It gives you a subtle lift, helping to restore contour and a more youthful profile, for up to two years. This product helped revolutionize how providers present filler. Now we fill and lift the cheeks becasue fullness is youthfulness. This can take up to five years off your age.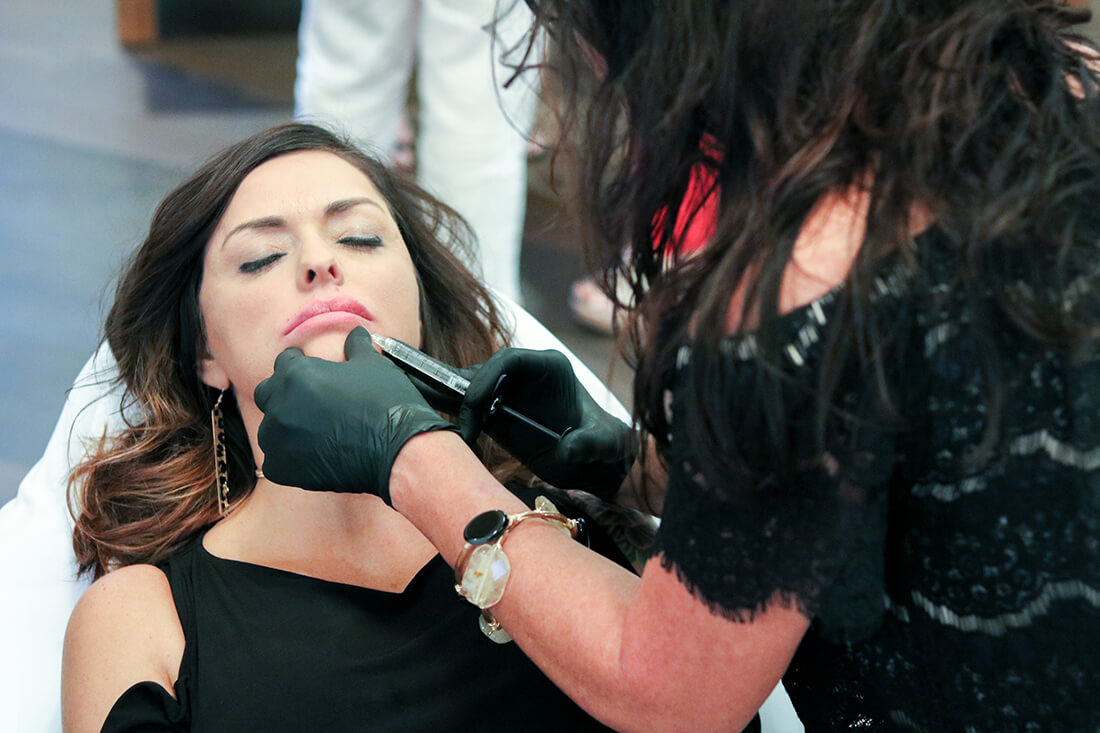 Aesthetics Referral Program
When you refer an aesthetics client to Clemson Eye, you'll receive $25 off your next aesthetic procedure or skin care purchase with us.

For more information call 864-622-5005 today or click here to schedule an appointment.