Facial Services
Chemical Peels
Chemical Peels work well for both men and women, and for many different skin types and concerns. An ideal treatment for those wishing to restore a more youthful, healthy glow to the skin. We offer different levels of peels depending on your lifestyle and skin concerns. Currently, we offer peels from Obagi, SkinMedica and VI Peel.
Before & After Photos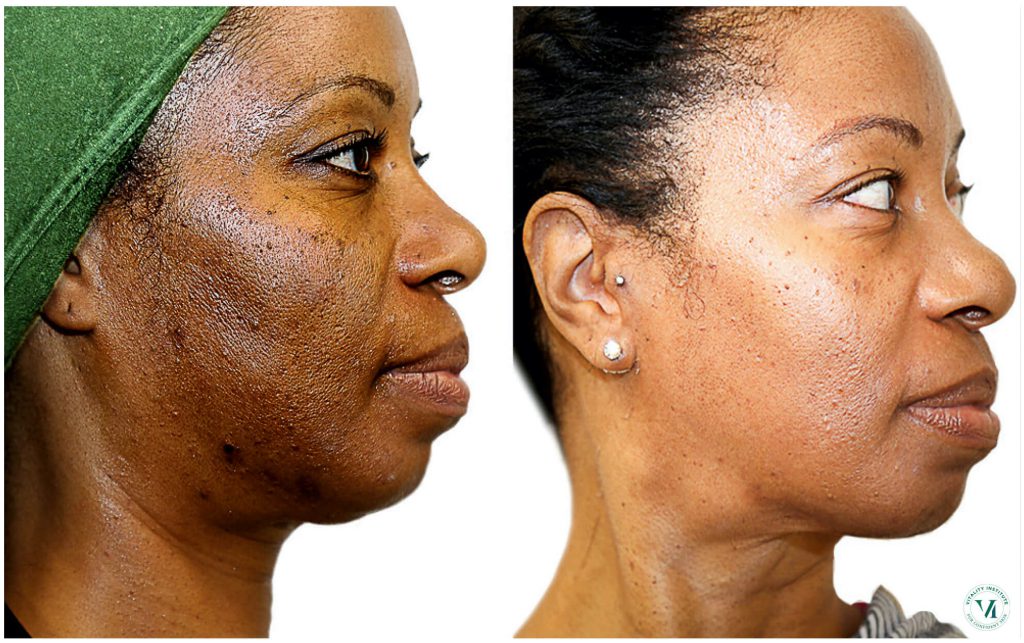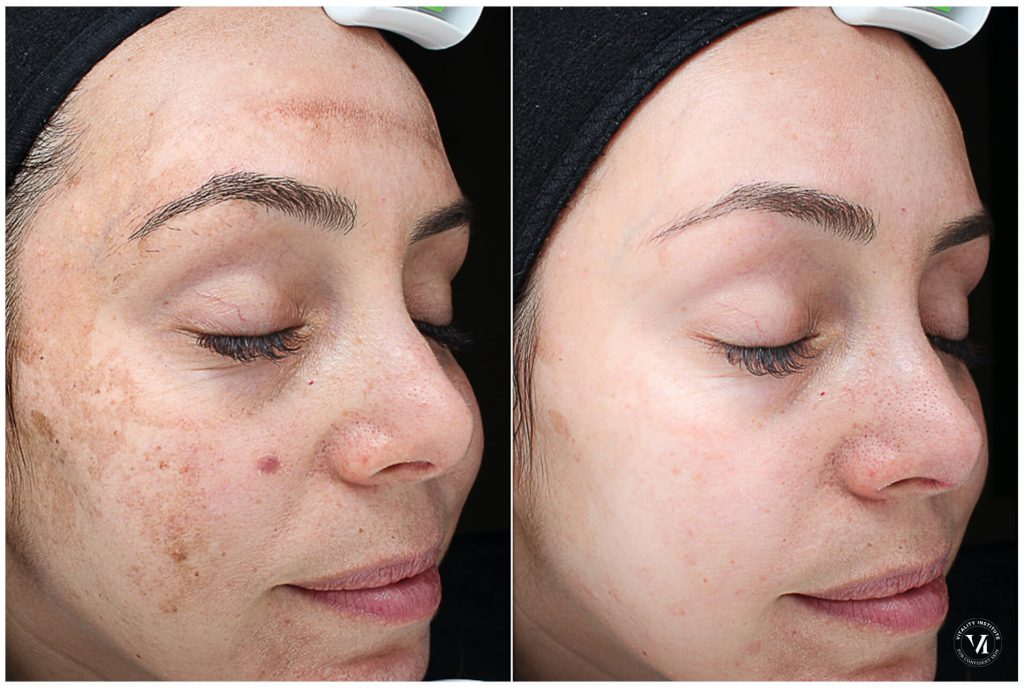 Clinical Facials
Our skilled aestheticians perform advanced clinical-grade facials that can help your skin look its best by addressing individual skin concerns. Each custom facial starts with a full skin analysis and consultation that enables you to work together to address your skin's specific needs… Hydration, Anti-aging, Detoxifying, Acne, Relaxation, or sensitive skin conditions like Rosacea and Couperose.
Dermaplaning
Dermaplaning is a method of physical exfoliation using a specialized blade to gently scrape off the top layer of dulling, dead skin cells in order to reveal a smoother, brighter complexion. It also eliminates the 'fuzzy' vellus hair on the skin and creates a silky-smooth surface. Dermaplaning is often used as a 'first step' in many facial treatments such as chemical peels or clinical facials. Dermaplaning is safe for all skin types, other than active acne, and is also safe for pregnant women and nursing mothers.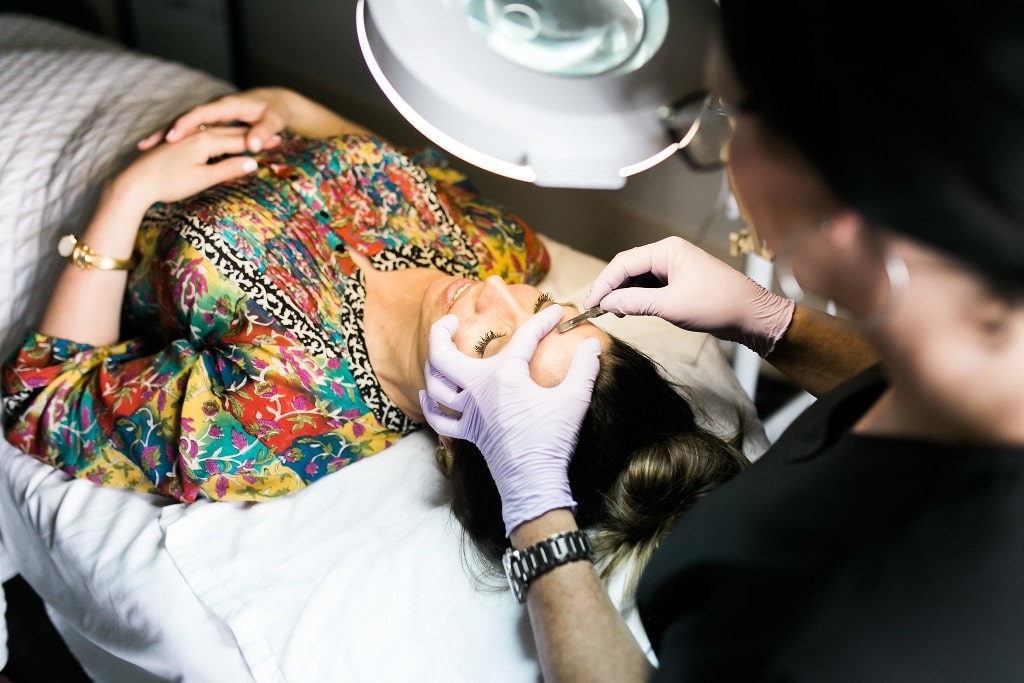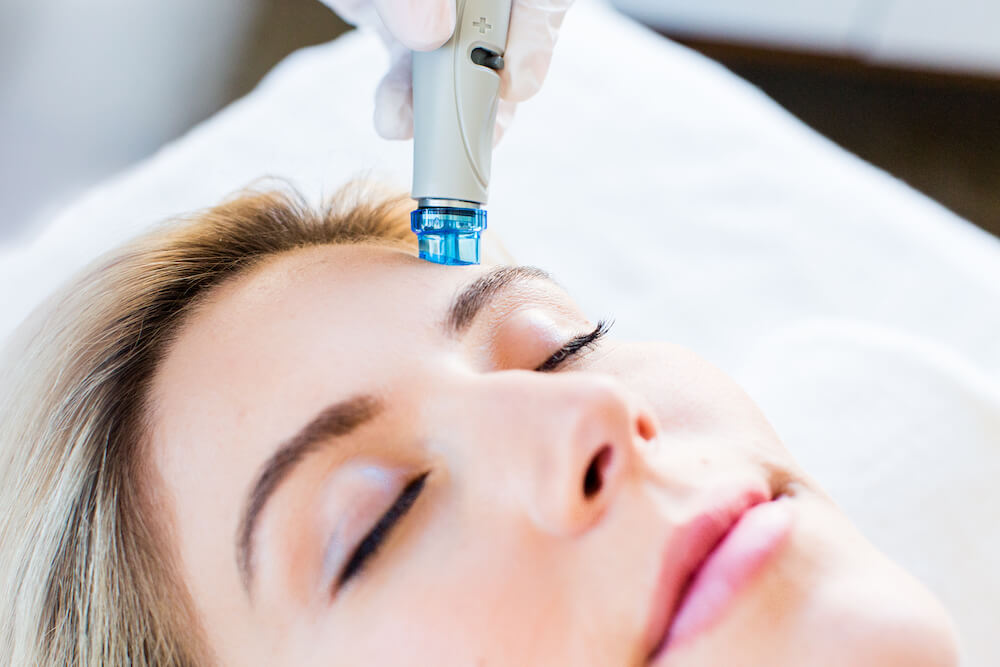 HydraFacial
One of our most requested facials, HydraFacial uses patented technology to cleanse, extract, & hydrate your skin with super serums made with nourishing ingredients that leave our patients with a radiant and gratifying glow. HydraFacial can help reduce fine lines and wrinkles, increase firmness, evens tone, texture, and brown spots and can help improve overall signs of aging. We offer several different HydraFacial packages based on each individuals skin concerns and goals.
LED Light Therapy
LightStim designs and manufactures high quality, east-to-use LED light therapy devices that combine therapeutic light energy with technology to nourish your skin from within. Providing visibly improved, radiant, healthy looking skin is what LightStim is all about and why our providers love to recommend this for their patients. We also offer handheld LightStim devices that patients can use daily from the privacy on their own home!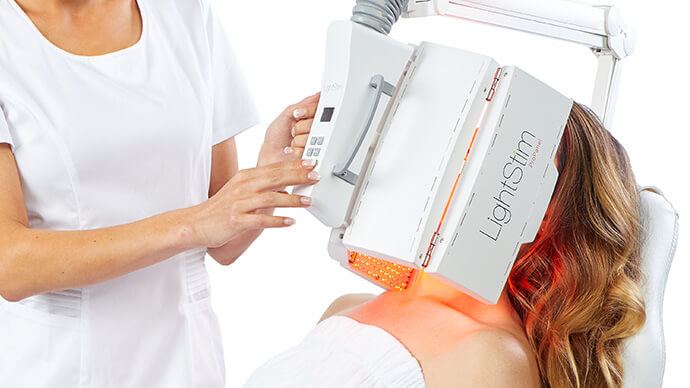 Microneedling
Also known as collagen induction therapy, Microneedling is a minimally invasive skin rejuvenation procedure that helps minimize the signs of aging, improve the appearance of acne scars and rejuvenate aging skin. A perfect treatment for all skin types and requires no down-time. Our team performs Microneedling with the SkinPen device, which was the first FDA-approved microneedling device available in the U.S.
Before & After Photos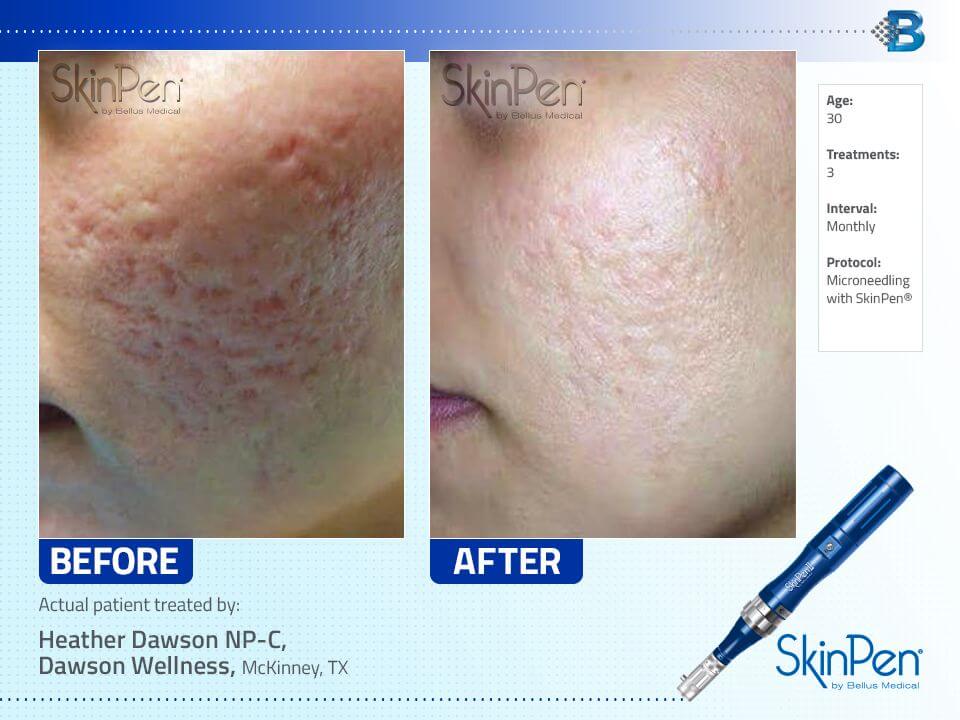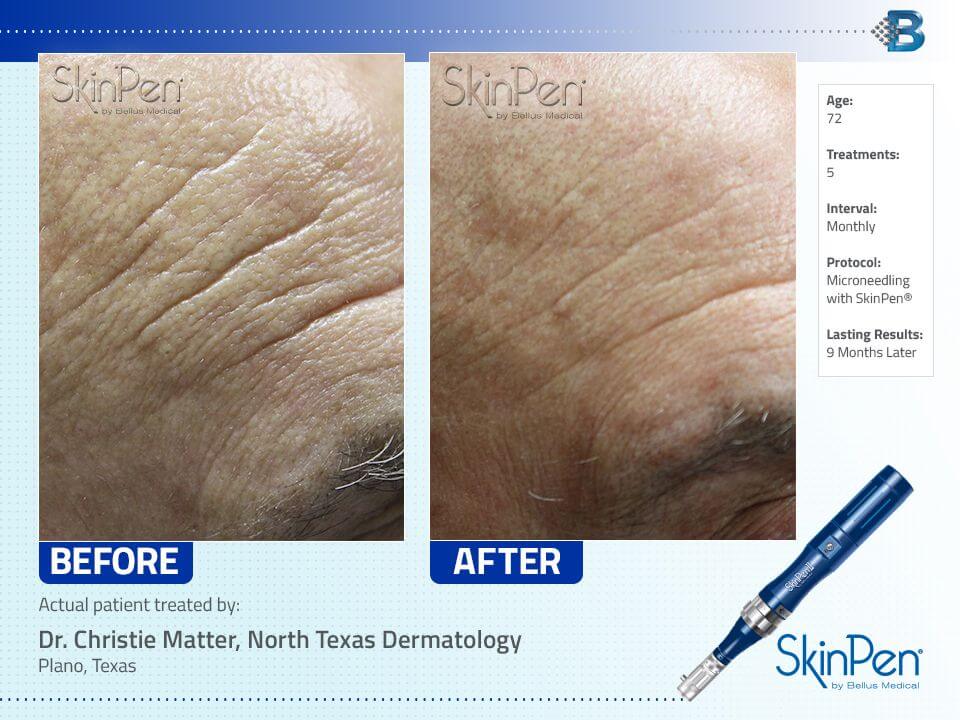 Request a FREE Consultation Today!